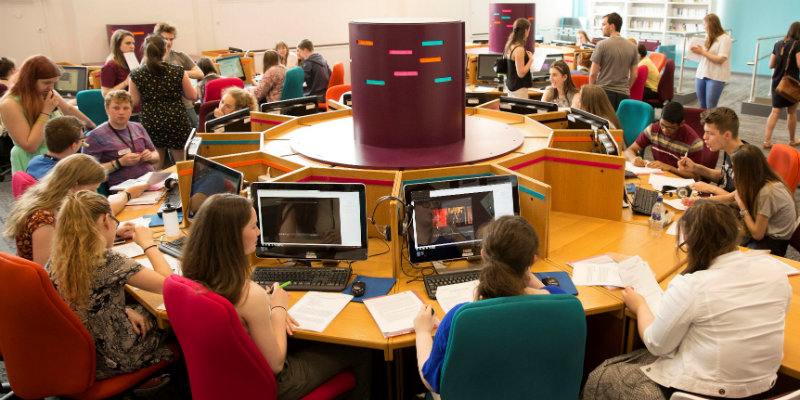 The Arts Outreach Team delivers a diverse programme of on-campus taster days and in-school workshops that mirrors the extensive undergraduate offering in the Faculty of Arts and Humanities.
Our programme will inspire your students and offer insight into studying the following subjects at university:
Classics
Design
English
Fine Art, History of Art and Cultural Studies
History
Languages, Cultures and Societies
Media and Communications
Music
Performance and Cultural Industries
Philosophy, Religion and History of Science
We also support staff in their teaching through our teacher conferences and downloadable resources.
Contact us
For details of what we offer, and to book places on our events, please visit our dedicated website artsoutreach.leeds.ac.uk or email artsoutreach@leeds.ac.uk.