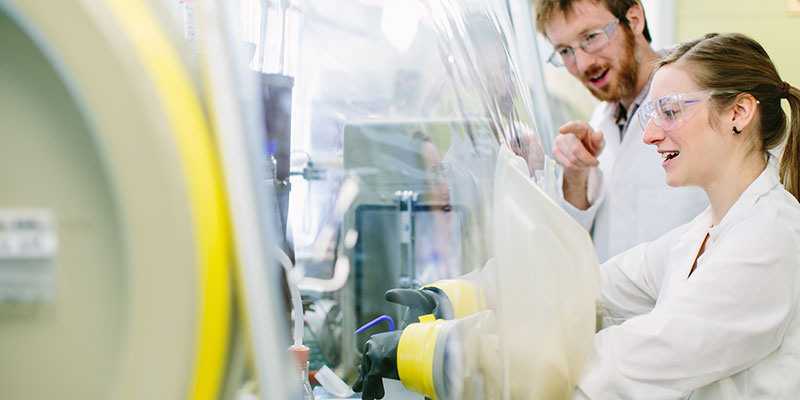 From leading health informatics and new imaging technologies, to surgical robots and new drug discoveries, Leeds is at the forefront of tackling 21st Century healthcare needs.
We are in a distinctive position to drive innovation, with one of the largest medical, science and engineering research bases in the UK. We have a close working partnership with the Leeds Teaching Hospitals NHS Trust, one of the country's largest Trusts, and we attract significant investment from the Medical Research Council (MRC), National Institute for Health Research (NIHR), Wellcome Trust, British Heart Foundation, Cancer Research UK and Arthritis Research UK.
Key strengths
We have clinical strengths in:
Musculoskeletal Disease
Cardiovascular Disease
Cancer
Genetics
Our academic strengths include:
Biomedical Engineering
Imaging
Structural Biology
Data Analytics
Facts and figures
health research at Leeds has a simple vision: to bring about improvements to human health and wellbeing through identifying and nurturing interdisciplinary collaborations and research excellence across the University in key areas of therapeutic potential.
there are over 300 experts working on health-based research
the impact of health research at Leeds scored higher than any other University outside Oxbridge and London in REF2014.
the University has an extensive health research portfolio, bringing in an annual research income of over £50m, supporting basic, applied, clinical and translational activity to bring about patient benefit.
we work in close partnership with local NHS trusts, including the Leeds Teaching Hospitals NHS Trust (LTHT) which serves in excess of 1million patients each year, with many of our academics also directly delivering clinical excellence
the University of Leeds has been awarded £3.8m by the Medical Research Council to accelerate the development of infection diagnostics tools that are urgently required to stop the unnecessary use of antibiotics.
the innovative clinical trials and associated research undertaken by the Institute of Clinical Trials Research has led to far reaching impact, with changes to practice world-wide and benefits to patients.
Major projects
University of Leeds Innovation and Knowledge Centre
University of Leeds Innovation and Knowledge Centre is a unique Innovation and Knowledge Centre that brings businesses together with world-class experts to accelerate the commercial development of new medical technology products and services.
NIHR Colorectal Therapies Health Technology Co-operative
The NIHR Colorectal Therapies Health Technology Co-operative is focused on looking at developing solutions to not only the challenges faced by patients who suffer from colorectal disease but also needs of clinicians in treating these patients
NIHR Musculoskeletal Biomedical Research Unit
As a partnership collaboration between Leeds Teaching Hospitals NHS Trust and the University of Leeds, Leeds Musculoskeletal Biomedical Research Unit (LMBRU) aims to be a world leading centre for translational research into individually targeted, patient focussed therapies across musculoskeletal diseases.
NIHR Diagnostic Evidence Co-operative
The National Institute for Health Research Diagnostic Evidence Co-operative Leeds (NIHR DEC Leeds) works to facilitate the research needed to evaluate diagnostic tests, add value to the transit of IVDs through to patient benefits and the commercial market place, develop and sustain working networks of IVD expertise across the NHS, academia and industry and work with patients to shape our strategies, identify new opportunities and address current needs.
Key people
Professor Pam Jones
Pro-Dean for Research and Innovation, Faculty of Medicine and Health and Health Theme Director
p.jones@leeds.ac.uk
Medical Engineering:
Professor John Fisher
Deputy Vice Chancellor and Director Medical Technologies IKC
j.fisher@leeds.ac.uk
Health Informatics:
Professor Sir Alex Markham
Director of Research and Professor of Medicine and Director Leeds Institute for Data Analytics
A.F.Markham@leeds.ac.uk
Professor Mark Birkin
Professor of Spatial Analysis and Policy and Director of the Consumer Data Research Centre (CDRC)
m.h.birkin@leeds.ac.uk
Surgical Technologies:
Professor David Jayne
Professor of Surgery & Honorary Consultant Surgeon
d.g.jayne@leeds.ac.uk
Dr Pete Culmer
Associate Professor
P.R.Culmer@leeds.ac.uk
Infectious Agents:
Professor Mark Wilcox
Professor of Medical Microbiology
m.h.wilcox@leeds.ac.uk
Professor Mark Harris
Professor of Virology
m.harris@leeds.ac.uk
Imaging:
Professor Sven Plein
BHF Senior Research Fellow and Honorary Consultant Cardiologist
S.Plein@leeds.ac.uk
Professor Michelle Peckham
Professor of Cell Biology
m.peckham@leeds.ac.uk

Structure and Function in Biomedicine:
Professor Adam Nelson
Professor of Chemical Biology
A.S.Nelson@leeds.ac.uk
Dr. Reuben Tooze
Senior Lecturer in Haematopathology
r.tooze@leeds.ac.uk
Case studies
Filling without Drilling
Researchers at Leeds School of Dentistry have discovered a pain-free way of tackling dental decay (caries) with a pioneering treatment that transforms the approach to filling teeth. The patented technology was licenced to a spin-out company (Credentis AG) which won the Swiss Technology Award in 2013.
Read more
Transforming the Surgical Treatment of Colorectal Cancer
University of Leeds research confirmed the effectiveness and safety of laparoscopic - or 'keyhole' - surgery in treating colorectal cancer. The research has shaped healthcare policy internationally and has led to the UK becoming one of the largest providers of laparoscopic colorectal cancer surgery in the world.
Read more
New systems for cancer patient self-reporting: improving care and quality of life
New techniques for cancer patients to self-assess their symptoms and quality of life, developed by University of Leeds researchers, have influenced clinical guidelines and significantly improved patient welfare and health.
Read more