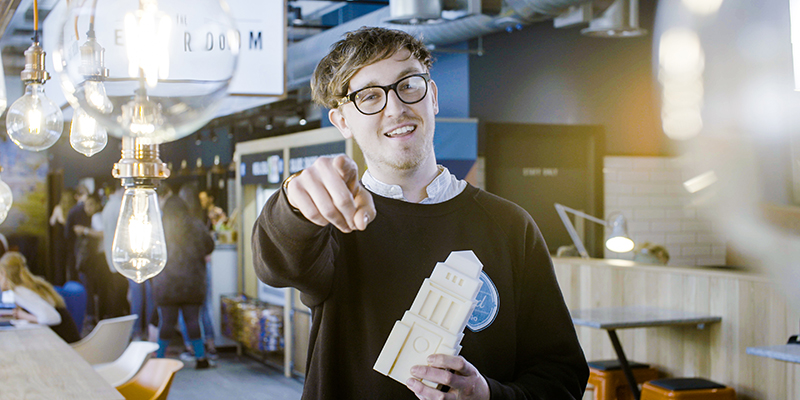 We offer our students a range of opportunities to develop their skills and tap into a wealth of support, from help with starting their own business to work in industry and taking a year abroad. Our award winning careers centre offers a range of services to help students plan their career with advice on job applications and preparing for interviews to sector specific careers support.
When you graduate, you will become part of our community of more than 250,000 Leeds alumni in over 180 countries. Our graduates can be found in all professions throughout the world – Nobel laureates and newspaper editors, politicians and policymakers, entertainers and entrepreneurs, High Court judges and scientists, faith leaders and Olympians. Discover the ways in which the University can support you during your time here.
Spark
Our Spark scheme supports students who are interested in starting their own business, with 40 ventures being launched in the last year. The scheme provides a range of practical support including business mentoring, events and modules about setting up and running a business and access to grants.
"We want to produce people with independent, critical minds who know how to solve problems and who have strong communication skills. They recognise their own worth and are able to make a difference in the world. Everyone with those qualities will be 'work-ready'"
Work experience

Getting practical work experience gives our students valuable skills for when they graduate, and we offer a range of 12-month work experience placements, internships and shorter placements.
Study abroad
A study abroad year gives undergraduate students the ability to study in a different culture as part of their degree. The opportunity is available on almost all undergraduate courses at Leeds.