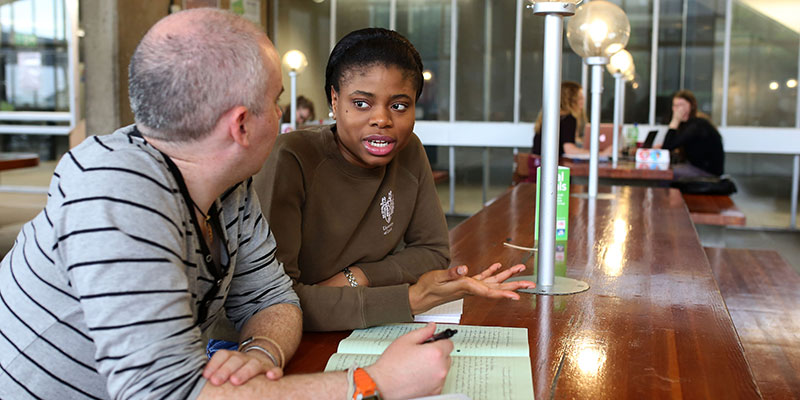 We want to ensure that a quality education is available to everyone no matter what their circumstances or background and our financial support can help students who may not have considered going to university.
The University offers a range of scholarships for UK, EU and international students, and we were praised by The Times and The Sunday Times' Good University Guide for our mission to be socially inclusive. They noted that our well-targeted and extensive bursary system – funded both by the University and by our philanthropic donors – helps make Leeds one of the most socially diverse universities in the UK.
To find out more about financial support visit our undergraduate funding page, masters funding page or research degree funding page
This work is supported by more than 14,000 donors, many of them University of Leeds alumni, who give generously to our Footsteps Fund, which reduces the financial burden of studying for students from less privileged backgrounds. To find out more about the support which donors give to the University, visit our campaign website
Access to Leeds
The Access to Leeds scheme is our undergraduate programme to widen access which allows us to recruit the best possible applicants regardless of their background.
"The Access to Leeds scheme makes adjustments to offer levels for applicants who come from areas with a poor track record of admission to higher education or who have personal circumstances that might have affected their academic attainment prior to entry to Leeds. "