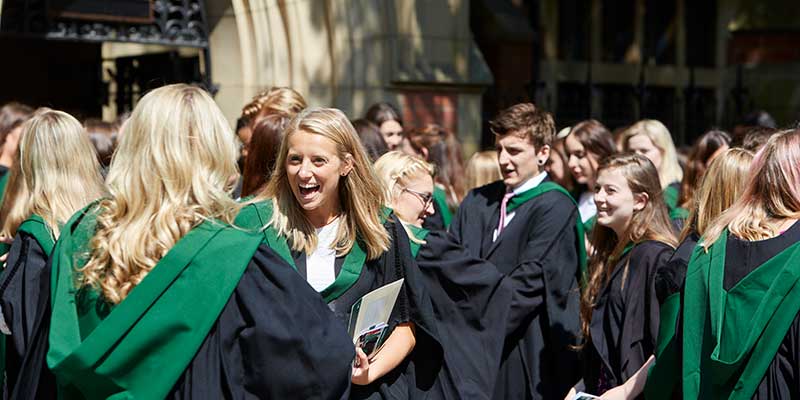 Our graduation ceremonies are taking place between 9 and 20 July 2018. You can find out more information on these ceremonies on our graduation pages.
Live stream
You can watch all of our Summer 2018 graduations including on live stream.
Archive
You can find our graduation ceremonies going back to 2003 in our archive. To find your ceremony look for the year in which you graduated above and your academic school.
Joining our alumni
If you're graduating this year you'll join our ever growing community of alumni. Keep up to date by visiting the alumni website