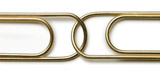 The partnership between the Conservatives and the Liberal Democrats is rarely out of the headlines, amid speculation about how well the coalition government really gets on.
Now a study of marketing alliances between businesses by academics at Leeds University Business School and Georgia State University has found that their success depends on how one reacts when the other steps out of line.
A team involving Professors Costas Katsikeas and Mat Robson of Leeds University Business School looked at 174 international marketing alliance relationships of US, Western European and Far Eastern firms with UK counterparts.
Marketing alliances are commonplace as companies try to reduce costs and share risks by co-operating on certain ventures. According to Professor Robson, lessons learned from studying these alliances apply to other areas, including politics.
He said: "When two groups are cooperating on a project, both stand to gain. But when one begins competing and acts in an opportunistic manner, problems arise. This almost always happens, particularly when you have two partners co-operating in an area in which they were competing. In politics, we have seen this with the Tory Lib-Dem coalition.
"What happens next is critical - if the wronged partner is willing to seek a compromise rather than being opportunistic in return, the relationship can continue. If not, our study shows that the alliance can end in tatters."
According to Professor Robson, the atmosphere of the relationship between the partners defines whether accommodative reconciliation is productive. He said: "If there is already a high degree of monitoring - or keeping a close eye on what your partner is doing because of mistrust - then it's more acceptable to be opportunistic in return. But where there's a low amount of monitoring - with a higher level of trust - it should be easier to form a positive and productive response. Your act of accommodation shouldn't be exploited in return."
"Mistrust tends to be the default mode in these partnerships, but it doesn't tend to do the project much good. If you look at the Conservatives and the Liberals, they appear friendly on the front bench. But on the backbenches, there has always been more mistrust, and this is reflected in the continuing problems the coalition has had."
"Does Accommodating a Self-Serving Partner in an International Marketing Alliance Payoff?", by Mat Robson, Professor of Marketing, and Costas Katsikeas, Arnold Ziff Research Chair in Marketing and International Management, and Professor Daniel C Bello of Georgia State University, is published in the Journal of Marketing.
Professor Katsikeas said: "These principles apply to any inter-organisational relationships but also those between sets of individuals. When someone does something wrong, before you react, you should reflect on the monitoring in the relationship - whether it's trusting or not - as that will influence the way you should react."
For more information:
Professor Robson is available for interview. Please contact the University of Leeds Press Office on +44 (0)113 343 4031 or email pressoffice@leeds.ac.uk
Notes to editors
Leeds University Business School is among the leading UK university-based business schools with a high reputation for research and a history of successful partnerships with industry and commerce at local, national and international levels.
Key facts include:
Leeds University Business School ranked in the UK's top 20 business schools and the world's top 100 schools.
Leeds University Business School ranked in UK top ten for Research (RAE 2008).
EQUIS and AMBA accredited.
CIPD accredited and ESRC recognised.
Members of the Faculty are at the forefront of major developments in basic and applied research across the fields of Business, Management, Accounting, Finance and Economics. Senior staff have held leadership positions and committee membership and advised major policy-making bodies and learned societies. These include the Academy of International Business, the Academy of Management, the Economic and Social Research Council's Training and Development and Research Grants Boards and the British Academy of Management.
The 2008 Research Assessment Exercise showed the University of Leeds to be the UK's eighth biggest research powerhouse. The University is one of the largest higher education institutions in the UK and a member of the Russell Group of research-intensive universities. The University's vision is to secure a place among the world's top 50 by 2015.