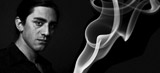 A University of Leeds academic has marked Lesbian, Gay, Bisexual and Trans (LGBT) history month with the translation into Spanish of his groundbreaking history of male homosexuality in Spain.
Dr Richard Cleminson, Reader in the History of Sexuality at the University's School of Modern Languages and Cultures, co-authored 'Los Invisibles': A History of Male Homosexuality in Spain, 1850-1939 in 2007 and the book will now be available to read in the language and country of its focus.
The book concentrates on the changing ways male homosexuality was represented in Spanish public life between 1850 and 1939, in particular its medicalisation and links to political anxieties surrounding race. Since its release, the ambitious ninety-year history has made a significant contribution to both the social and medical history of its field.
Dr Cleminson said: "I am delighted that this book has been published in Spain.
"The history of this period must never be forgotten. It serves not only to remind us of the improvement in the position of male homosexuals in Spain since then, but also the progress that must still be made. But this is only part of the story: the history of female homosexuality in Spain is still largely to be written."
Dr Cleminson has published a wide variety of research on the intersections between medical knowledge, sexuality and lived experience in contemporary Spain. He is now working on the history of eugenics in Portugal.
'Los Invisibles' is co-authored with Professor Francisco Vázquez García of the University of Cadiz in Spain and the original research was supported by a grant from the Wellcome Trust. The Spanish translation was published this month by Comares Editorial in Granada, Spain.
For further information:
Please contact the University of Leeds Press Office on +44 (0)113 343 4031 or email pressoffice@leeds.ac.uk