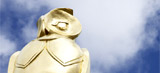 People who live and work in and around Leeds are being encouraged to join the National Well-Being debate and have their say about what matters to them.
A range of events from focus groups to community events have been organised by the Office for National Statistics (ONS) up and down the country to provide people with the opportunity to give their views on the things that matter most to them in life.
The event in Leeds is being hosted by the University of Leeds' School of Law/Centre for Criminal Justice Studies on Monday 4th April from 6.00 to 7.00pm chaired by Judy Robinson, Director of Involve Yorkshire & Humber.
The panel will include:
Professor Kate Pickett: University of York, Health Sciences/Equality Trust and co-author of 'The Spirit Level'
Aileen Simkins: Office for National Statistics
Nina Quinlan: University of Leeds, Wellbeing Directorate
Stephen Hicks, Assistant Deputy Director of the ONS's Measuring National Well-being Programme said: "The National well-being debate is for everyone across the UK and we want to encourage people to tell us what matters to them. I am delighted that Leeds University is hosting this and I look forward very much to taking part and to hearing what people have to say. The measures that are developed will be available for all government and commercial organisations to use in the way which helps them make decisions. These decisions will affect the UK and so it is important to make your voice heard."
Peter Traynor, Research Officer at the University of Leeds, said: "We are delighted to be hosting this event in collaboration with the ONS and to contribute to the national agenda on this important topic. We look forward to hearing a range of views from staff and members of the public." From April 2011, the Office of National Statistics (ONS) will be including subjective well-being questions on their Integrated Household Survey to capture what people think and feel about their own well-being.
This event will enable practitioners and researchers to provide information on the viability of these and other measures of well-being. The debate on how to measure national well-being aims to provide a fuller picture of 'how society is doing' than is given by traditional economic indicators. Understanding the economic performance of a country is important, but there is a need to look at broader measures, 'quality-of-life' indicators and the impact progress has on the environment when assessing national well-being.
The debate will take place at the University of Leeds School of Law, in Room LG06, The Liberty Building, Moorland Road. The event is free and open to staff, students and the general public, but spaces are limited. To attend please go to http://www.eventbrite.com/event/1405288255 and download and print a free ticket. You might also like to submit a question for the panel by selecting 'contact the host' on the ticket page.
For more information go to: http://www.ons.gov.uk/well-being
Or contact: Please contact the University of Leeds Press Office on +44 (0)113 343 4031 or email pressoffice@leeds.ac.uk
Background Notes
For additional News Releases relating to well-being visit http://www.ons.gov.uk/about/newsroom/index.html
On 25 November 2010 the National Statistician Jil Matheson announced plans to lead a national debate on measuring the nation's well-being (see http://www.ons.gov.uk/about/newsroom/statements/national-statistician-launches-well-being-debate.pdf)
Measuring National Well-Being - What matters to you? Join the debate at http://www.ons.gov.uk/well-being
ONS published a working paper called 'Measuring Subjective Well-being in the UK' last September which reviewed the measurement of subjective well-being, why it is important to measure it, how it can be measured, what subjective well-being questions are currently asked on social surveys in the UK and abroad and what the potential uses of subsequent data might be. Full details can be found at http://www.ons.gov.uk/well-being/wellbeing/understanding-wellbeing/index.html
Follow us on www.twitter.com/statisticsONS
Details of the policy governing the release of new data are available from the media relations office.
National Statistics are produced to high professional standards set out in the Code of Practice for Official Statistics. They undergo regular quality assurance reviews to ensure that they meet customer needs. They are produced free from any political interference.