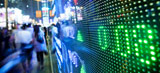 A revolution in the way Britain trades and invests with the world is looming, with Eastern Europe and Asia set to become better places for British companies to make money than Western Europe.
The report by Leeds University Business School, commissioned by UK Trade & Investment (UKTI), ranks the 52 countries offering the best opportunities for British companies before and after the 'credit crunch', and provides an intriguing insight into where UK PLC has been, and should be, investing time and resources to develop international business.
Between 2005 and 2007, the countries offering the best opportunities were mostly Britain's long-established trading partners: United States (1); Germany (2); France (3); Ireland (4); the Netherlands (5); Belgium (6); Spain (7); Italy (8); China (9) and Japan (10).
Five years later, the economic powerhouses of China, India and the US remain dominant, but beyond them the landscape is transformed, with the top ten countries increasingly dominated by the emerging economies of Eastern Europe, the Far East and Africa.
Between 2012 and 2014, the top ten is predicted to be: China (1); US (2); India (3); Libya (4); Ukraine (5); Russia (6); Romania (7); Korea (8); Mexico (9) and Singapore (10).
Just one western European country - Sweden - makes it into the top 20, while many of the UK's biggest trading partners in the West slip dramatically; Germany (30); France (34); Ireland (42); the Netherlands (37); Belgium (44); Spain (47) and Italy (46).
The results highlight the shift occurring in the global economy, as the economies of countries where UK companies have not been represented so strongly begin to grow more rapidly.
Minister for Trade, Investment and Small Business Lord Davies said:
"The patterns of trade are changing around the world and British businesses are having to adapt. I have visited numerous UK firms, many of them SMEs, that have seen their businesses transformed by exporting.
"The starting point for success is to take an informed, strategic and long-term view about where the opportunities lie. This is where UK Trade & Investment, with its network that covers all of these markets, can make the difference."
Professor Peter Buckley of the University's Centre for International Business (CIBUL) and the report's lead author, said:
"The results of this study were really surprising, and show just how quickly the world is changing following the downturn in the wake of the global financial crisis. We didn't expect to see some of our closest neighbours and trading partners, like France, Germany and Spain, being replaced as key business locations by former Eastern Bloc nations like the Ukraine and Romania in just five years' time.
"It's perhaps not surprising that China and India will become increasingly important for British trade, but I think the prospect of Egypt and Pakistan potentially becoming a bigger draw for UK PLC than Canada and Saudi Arabia is an eye-opener."
The study suggests that the industrialised countries, burdened by debt and high unemployment, will make only a slow recovery from the banking crisis. Although the USA is suffering the worst financial crisis since the Great Depression and consumer confidence is low, it is still likely to be a major draw for British business. British companies which place an emphasis on emerging markets in Asia are also likely to be rewarded.
Mark Robson of UK Trade and Investment (UKTI) said:
"The sheer size of America's economy and its potential for growth as the global economy recovers means it cannot be discounted. The same can be said for another of the world's biggest economies, Japan.
"Although many Asian economies are reliant on manufacturing exports and have been badly affected by slumps in global trade and external demand, many have also been insulated from the US subprime market - with the exception of the financial centres of Hong Kong and Singapore. This means that domestic demand in a number of Asian countries has largely been resilient to the global downturn."
The report finds that countries including Libya, Egypt, the Ukraine and Romania are among those that will become more important for British businesses in future. They are currently suffering from the combined effects of instability in world capital markets (which has severely limited access to external funding), lower export demand (from the industrialised countries in particular) and a drop in commodity prices (especially for energy). However, they are expected to recover at a faster rate relative to the more advanced economies.
The report, Global Market Attractiveness Post 'Credit Crunch', rank orders the 52 major trading partners of the UK using an index based on International Monetary Fund data on past and projected Gross Domestic Product (GDP) and Purchasing Power Parity (PPP) growth levels and the share of these countries in British exports.
The report includes the top 49 national destinations for UK exports in 2008, as well as Argentina, Indonesia and Venezuela, which were included because of their contribution to global GDP. Collectively, the 52 countries account for 95% of global British exports and around 90% of global GDP.
Professor Peter Buckley, Professor Jeremy Clegg, Adam Cross, Dr Hinrich Voss, Dr Mario Kafouros and Dr Eva Alfoldi of the University's Centre for International Business (CIBUL) produced the report, which was commissioned by UK Trade and Investment (UKTI).
For further information:
Please contact the University of Leeds Press Office on +44 (0)113 343 4031 or email pressoffice@leeds.ac.uk
Adam Cross/Peter Buckley is available for interview. Contact: Guy Dixon, Leeds University Business School, 0113 343 8653, or
UKTI's Mark Robson is available for interview. Contact: Tessa Fras, UK Trade & Investment, UKTI Press Office 02072158483 (
Notes to editors
The 2008 Research Assessment Exercise showed the University of Leeds to be the UK's eighth biggest research powerhouse. The University is one of the largest higher education institutions in the UK and a member of the Russell Group of research-intensive universities. The University's vision is to secure a place among the world's top 50 by 2015.
Leeds University Business School is among the leading UK university-based business schools with a high reputation for research and a history of successful partnerships with industry and commerce at local, national and international levels.
Key facts include:
Ranked 11th in the UK's top MBA programmes (Financial Times Global MBA 2009)
Ranked 3rd in the world for value for money (Financial Times Global MBA 2009)
Leeds University Business School Ranked in UK Top Ten for Research (RAE 2008)
International Business at LUBS ranked 9th in the world (Financial Times Global MBA 2009)
EQUIS and AMBA accredited
CIPD accredited and ESRC recognised
Members of the Faculty are at the forefront of major developments in basic and applied research across the fields of Business, Management, Accounting, Finance and Economics. Senior staff have held leadership positions and committee membership and advised major policy-making bodies and learned societies. These include the Academy of International Business, the Academy of Management, the Economic and Social Research Council's Training and Development and Research Grants Boards and the British Academy of Management.

Ranked 57th in the world's top MBA programmes (Financial Times Global MBA 2009)
tessa.fras@ukti.gsi.gov.uk
www.leeds.ac.uk
.
UK Trade & Investment (UKTI)

is the government organisation that helps UK-based companies succeed in the global economy. We also help overseas companies bring their high quality investment to the UK's economy - acknowledged as Europe's best place from which to succeed in global business. UKTI offers expertise and contacts through its extensive network of specialists in the UK, and in British embassies and other diplomatic offices around the world. We provide companies with the tools they require to be competitive on the world stage.For more information visit: http://www.uktradeinvest.gov.uk/
www.youtube.com/UKTIWeb
http://blog.ukti.gov.uk/
www.flickr.com/ukti
http://twitter.com/ukti