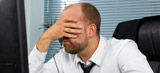 People who use computers to help them make good decisions are often unwittingly being led by technology into making bad ones, research at Leeds University Business School has found.
Although computers assume that people tend to act logically, limits in human memory and the amount of information people can process often leads us to take mental 'short cuts' to answer complex problems and as a result, error and bias creeps in. These errors are compounded by a human tendency to look for information that confirms what we already think and ignore everything else.
A key purpose of computers is to provide decision makers with extra information and this may simply be used to reassure themselves they are making the correct choice, when in fact they may be making the wrong one.
The findings are included in a report, 'Can computers help overcome limitations in human decision making?' by John Maule, Professor for Human Decision Making at Leeds University Business School.
Professor Maule said: "Decision making is a vital activity - it determines the actions that individuals and organisations take and how successful these are- but we still have much to learn about it.
"Many problems in how we make decisions have been attributed to limitations in how we memorise and process information, and computers are often used to overcome these restrictions. But because many computer systems have been developed without a full understanding of how people actually think, computers can lead people to make bad decisions.
"For example, if someone has a hunch about how they should take a particular decision or solve a problem, they tend to look for anything that confirms what they initially believe to be true. Computers provide us with so much more information and unless people are trained to do otherwise, they only focus on those aspects that are consistent with their initial views. This can make them even more confident about what they are doing when in fact it is wrong.
"A second problem is people use computers to analyse and evaluate large quantities of information. However, there are situations when it would have been better to follow gut reactions. Following your intuitions is much more difficult when you are sat in front of a computer! The trick is to know when and when not to use gut reactions - something that most decision makers are not taught."
Individuals and organisations spend huge quantities of money on computer systems that are supposed to help them make better decisions and in some cases this is justified. However, in order to prevent the problems caused by mental 'short cuts', a major re-think in how we use computers is needed, Professor Maule believes.
He said people should be trained to think more critically about what computers are advising them to do, and for the development of a new wave of more sophisticated IT systems which are based on a better understanding of human psychology.
The paper, 'Can computers help overcome limitations in human decision making?' is published in the International Journal of Human Computer Interaction.
For more information contact:
Professor John Maule is available for interview. Contact: University of Leeds press office, 0113 343 4031 or pressoffice@leeds.ac.uk
Notes to editors:
The 2008 Research Assessment Exercise showed the University of Leeds to be the UK's eighth biggest research powerhouse. The University is one of the largest higher education institutions in the UK and a member of the Russell Group of research-intensive universities. The University's vision is to secure a place among the world's top 50 by 2015. www.leeds.ac.uk Leeds University Business School is among the leading UK university-based business schools with a high reputation for research and a history of successful partnerships with industry and commerce at local, national and international levels.
Key facts include:
Ranked 11th in the UK's top MBA programmes (Financial Times Global MBA 2009)

Ranked 3rd in the world for value for money (Financial Times Global MBA 2009)

Leeds University Business School Ranked in UK Top Ten for Research (RAE 2008)

International Business at LUBS ranked 9th in the world (Financial Times Global MBA 2009)

EQUIS and AMBA accredited

CIPD accredited and ESRC recognised

Members of the Faculty are at the forefront of major developments in basic and applied research across the fields of Business, Management, Accounting, Finance and Economics. Senior staff have held leadership positions and committee membership and advised major policy-making bodies and learned societies.
These include the Academy of International Business, the Academy of Management, the Economic and Social Research Council's Training and Development and Research Grants Boards and the British Academy of Management.
Ranked 57th in the world's top MBA programmes (Financial Times Global MBA 2009).