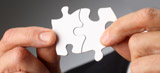 The University is taking part in an event bringing together 100 of the region's business leaders to meet 100 business-focused academics from all the regional universities.
The Business of Research: Yorkshire Universities solving business problems is being held at the Leeds Met Rose Bowl as an evening reception on 25 March. It is supported by Professor Bob Cryan, Chair of Yorkshire Universities and Vice-Chancellor of the University of Huddersfield.
Ten universities will showcase their partnerships with businesses during the evening.
Experts at the University of Leeds'
Faculty of Engineering
worked as partners to help
Slipstream Energy Ltd
transform the aerodynamic performance of its innovative wind turbine. This resulted in:
Each Slipstream turbine saving an estimated 135 tons of carbon
Discussions with blue chip companies to install renewable technologies
Slipstream Energy Ltd being awarded the Young Innovative Company Award at Innovator 09 Awards
Rosie Winterton, Minister for Yorkshire and Humber said: "Our region's world-class universities and many successful and enterprising businesses are already working together effectively and I want to encourage even more collaboration. By harnessing the cutting-edge expertise, technologies and skills of universities, the region's businesses can create innovative products and services to enable them to maintain and grow their market share.
"In addition, Universities can benefit by helping to solve real business problems which will foster a culture of entrepreneurship amongst staff, students and graduates. I am grateful to my Business Ambassadors who have enthusiastically got behind this project."
The minister recruited 30 leading regional business people to be Business Ambassadors, using their business knowledge and experience to help other businesses in the economic downturn.
Andrew Palmer, Business Ambassador and regional director of the CBI, said: "A strong relationship between business and higher education is critical to the UK's continued economic competitiveness. This event will help many businesses to make their first links with universities and broaden the links for others."
For more information about the event, contact Victoria Tomlinson at Northern Lights PR on 0142 356 2400.
For more information about Slipstream contact Paul Barrett on 0113 343 0917 or email p.barrett@leeds.ac.uk
For further information:
Please contact the University of Leeds Press Office on +44 (0)113 343 4031 or email pressoffice@leeds.ac.uk