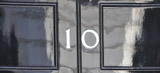 Gordon Brown has been rated as one of the worst post-war prime ministers, according to a new survey of academics specialising in British politics and / or British history since 1945.
The survey of 106 UK-based academics was run by Professor Kevin Theakston (University of Leeds) and Mark Gill (Woodnewton Associates). This new survey is the first poll to include Gordon Brown as leader and builds on a similar survey conducted by Theakston and Gill in 2004, which rated all 20th century prime ministers.
As in 2004, Labour's Clement Attlee keeps is rated as the most successful prime minister with a mean rating (out of 10) of 8.1; and both Margaret Thatcher (on 6.9) and Tony Blair (on 6.4) are highly rated.
Douglas-Home (PM for only a year) and Eden (destroyed by the Suez crisis) still languish at the bottom of the prime-ministerial league table, as in the 2004 survey.
Churchill had been ranked as the second most effective 20th-century PM in the 2004 poll but here he slips down to a 'mid-table' position, based on evaluations of his 1950s administration only. The great war leader was seen by respondents as less successful as a peacetime leader.
Reputations can go up as well as down. John Major's rating has improved a little since 2004 - up from a 3.7 score to 4.6, and he has overtaken Edward Heath in the league table.
Both Gordon Brown and James Callaghan were Labour PMs for three years at times of economic crisis; both followed successful election-winning leaders (Blair and Wilson); and both lost the only election they fought as leaders. But Callaghan is rated more highly than Brown and is in a higher position in the table.
Professor Theakston commented that: "Each of the top five PMs served at least six years in Downing Street. In the bottom half of the league table only Major had two terms in office, serving for 7 years. A cumulative period of at least six years in office seems to be a necessary but not sufficient condition for having an impact and enhancing your reputation."
Detailed performance ratings of prime ministers since 1979
The survey also asked academics to rate the impact of the four prime ministers since 1979 on a range of policy areas: British society, British economy, Britain's role in the world, their own political party and the British constitution.
But for the Iraq / foreign policy score, Blair gets a big positive in all other areas.
Despite coming into office in 2007 pledging a new round of constitutional reform, Brown's record on that item is poor.

Thatcher is the only PM with an overall positive score on Britain's role in the world/foreign policy.

Brown is judged to have had a bigger negative impact on the Labour Party than Major had had on the Tory Party.

Three of the last four PMs have had overall a negative impact on their own parties.
Mark Gill commented that "Academics' assessment of Tony Blair's performance as prime minister is clouded by his decision to take part in the Iraq War - almost two thirds of academics say this was his biggest failure. No other prime minister since 1945 has one issue so closely associated with their reputation".
Gordon Brown may be comforted by the fact that academics acknowledge his biggest success was his response to the international financial crisis; but overall his performance is rated poorly and he will be disappointed to be rated on par with Douglas-Home and lower than both Major and Heath.
Implications for David Cameron
If David Cameron is thinking about his own historical reputation and whether he will eventually be judged as a successful PM, the lessons would seem to be:
He must win at least another term in office and be prime minister for at least six years.
His government needs to get the economy right.
Avoid international controversial or unsuccessful wars.
Keep your party united.
If you're fortunate enough to win more than one term in office; your first term will likely be judged the most successful.
For further information:
Contact the University of Leeds press office on 0113 343 4031 or email pressoffice@leeds.ac.uk
Notes to editors
View the Financial Times coverage of this story at http://bit.ly/ftpmresearch
If you wish to obtain a full copy of Professor Theakston and Mr. Gill's report with relevant tables and figures, please contact 0113 343 4031.