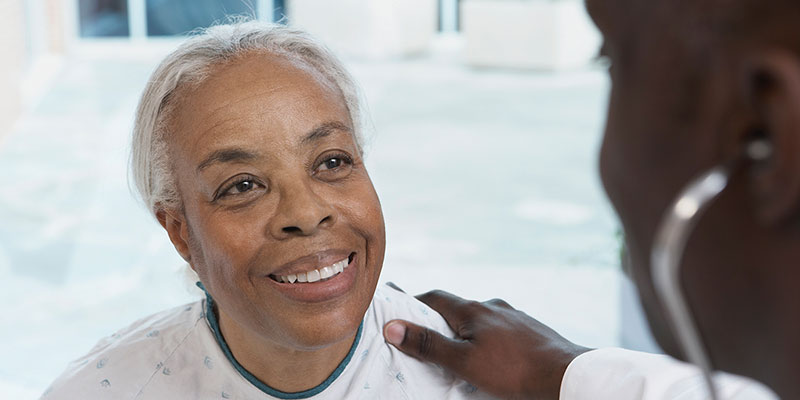 At Leeds, we aim to improve human health through nurturing interdisciplinary research collaborations in areas which can have the greatest impact.

A key barrier to tackling many global healthcare challenges is health inequalities. According to the World Health Organisation, more than half the world's population is unable to access essential health services. This is compounded by a rise of non-communicable (NCD) diseases such as heart disease, cancer and diabetes.

Combating communicable disease such as HIV/AIDS and tuberculosis is a global priority. The battle against antibiotic resistance is also becoming an increasingly urgent concern for global health policy.

In response, a focus on universal health coverage has become a main feature of the United Nations Sustainable Development Goals in 2030.

To meet this goal we need:
better access to health services
financial sustainably
health system strengthening
affordable service provision for all
Key strengths
Locally we are involved in initiatives such as the Leeds Academic Health Partnership, a consortium which works across different sectors within Leeds to drive innovation and collaboration in local health and care.
At the global level, much of our research is driven by challenges outlined in the national health strategies of Official Development Assistance (ODA) countries and through collaborations with international partners.
Through organisations such as the Nuffield Centre for International Health and Development, we are seeking to better understand health systems and improve health coverage.
Facts and figures
There are over 450 researchers working within global health at Leeds
The value of research grants for the 2016/17 academic year was £60 million
Major projects
Improving communicable disease care
The Nuffield Centre for International Health and Development is co-ordinating an international research programme to improve the way communicable diseases are prevented, diagnosed and managed in low and middle-income countries. The Communicable Diseases Health Service Delivery programme (COMDIS-HSD) is funded by the Department for International Development and focuses on tuberculosis, neglected tropical diseases, hepatitis and urban health. Partners include non-governmental organisations and charities in countries such as Nepal, Bangladesh and Pakistan.
Health financing and system strengthening
Health and financing systems in southern Africa are increasingly based on performance-based models, in which bonuses are paid for meeting predefined targets. Yet, despite its popularity with development agencies, there is currently no robust analytical data to demonstrate how successful results-based models are in the long term and how they can be used to strengthen overall health systems and service delivery.
Funded by the Health Systems Research Initiative, a collaborative project between Leeds and three other UK universities, along with government organisations in Mozambique and Zimbabwe, is advancing understanding on how results-based financing works within health systems and on how other contextual factors impact health system outcomes.
If you would like to work, partner or collaborate with us, or want to know more about the research we are involved with, email globalhealth@leeds.ac.uk.