Literature and Intercultural Communication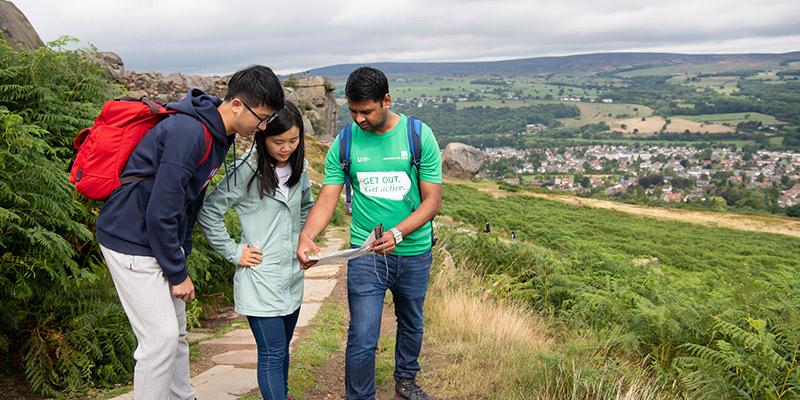 Explore literature and culture connected to the Yorkshire region, improve your English and visit the places where some of the texts you'll study on the course were written.
Special features
Take trips to different places in Yorkshire which inspired iconic literature, like Haworth, made famous by the Brontë sisters and Whitby, which has connections with Dracula
Experience British literature and culture while improving your English
Get involved in social activities and student life at the University of Leeds
Study for 4 weeks in June, or continue your study with Leeds International Summer School
Our Literature and Intercultural Communication course can help you if you are interested in literature and culture, and developing your academic English language skills in the UK.
You'll gain skills in the following areas:
Knowledge of literature
Develop your understanding of iconic literary texts and confidence in discussing them in English.
Intercultural awareness
Learn about different cultural contexts (in the UK and other countries) and cultural identities.
Academic language skills
Improve your ability to communicate in an academic context, develop your critical thinking, independent learning and teamwork skills.
What you will study
You'll learn using a range of materials like poetry, fiction, non-fiction, films, television programmes, websites and videos – from the 19th century up to today.
You'll study topics to examine how language is used to bring a sense of place in literature, such as:
The sights and sounds of Yorkshire
The local ties and global reach of Dracula
Travel writing and place-branding
Official history-making and alternative material cultures
Cultural and textual adaptations
Creative writing
You'll learn both in and outside the classroom, through:
Classroom discussions of texts and language
Day trips to places in Yorkshire such as Haworth and Whitby. Read more about Haworth - the home of the Brontë sisters and Whitby - the seaside town where Dracula arrived in England
Participating in interactive workshops
Activities such as film screenings and guided walks
Your own exploration of cultures and histories in Leeds
Working on independent projects
Assessment
Each week you'll work on a different project during field trips and independent learning sessions. These projects will be assessed at the end of each week to encourage you to use what you have learnt, track your progress and identify areas for you to improve on. Examples of previous projects have included blogs, a class website, screencasts or videos, and creative writing.
You'll also create a reflective journal to keep track of your experiences and development, which will contribute to your final week's project.
Accreditation
Our Language Centre is accredited by the British Council for the teaching of English in the UK.