Urban food consumption and health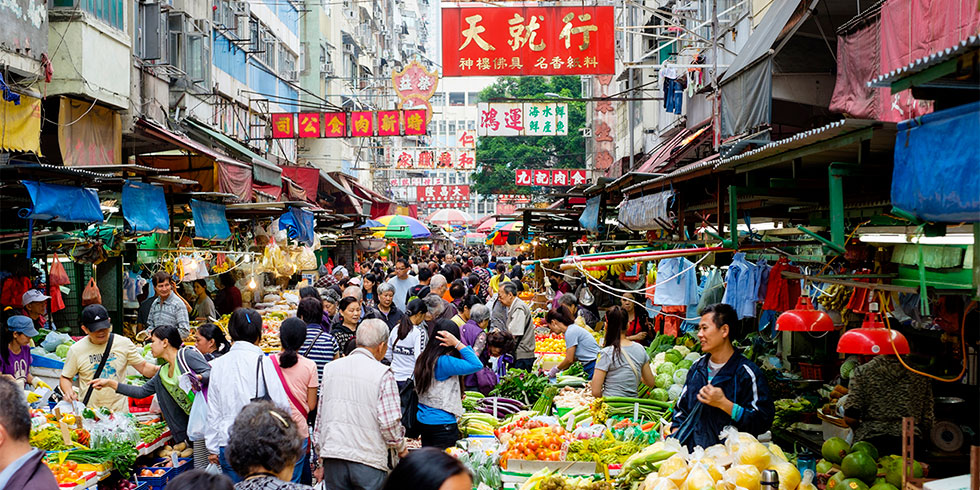 More than half the world's population lives in cities, as urbanisation increases in many parts of the world. There are inequalities in wealth and health, and particularly access to healthy and safe food.
Improving food supply and nutritional health among city dwellers requires a multidisciplinary approach. We need to look at how food reaches cities, how it is distributed, and how consumers make food choices.
The issues of urban inequality are international in scope. We are developing collaborations with industry, universities, research institutions, policy-makers and charities worldwide.
Investigating food, diet and disease
The Urban Food Observatory looks at the challenges associated with urban food consumption and its economic, health and social consequences. The observatory adopts a food systems approach that encompasses urban farming and distribution, innovative manufacturing and consumer behaviour.
We are leading the Women's Cohort Study, investigating the links between diet and cancer among 35,000 women, living mostly in urban areas. The study has yielded a wealth of information on these links, as well as on the effects of different food and nutrient intake on other long-term health outcomes.
The Nutritional Epidemiology Group is a World Health Organisation (WHO) Collaborating Centre, the first of its kind in the world. As part of this we investigate gaps in data within National Diet and Nutrition Surveys in Europe. We are also working on a nutrient profiling model for infant foods. It will support WHO in developing guidelines for responsible advertising of these products.
We have launched a tracking tool, myfood24. It aims to help monitor diet and analyse food and drink consumption to help reduce and manage diet-related diseases. A spin-out company, Dietary Assessment Ltd has been formed to take this forward.
Our leading researchers
Dr Caroline Orfila is Associate Professor of Nutrition. She heads the Urban Food Consumption programme. Her research aims to understand the impact of food processing on the nutritional quality and safety of plant-based foods.
Professor Janet Cade is an expert in diet and health. She has particular interests in nutritional epidemiology and new diet assessment methods. She leads the UK Women's Cohort Study, one of the largest cohort studies investigating associations between diet and cancer in the UK.
Dr Darren Greenwood is a Senior Lecturer in Biostatistics. He has interests in developing statistical methods for advancing epidemiological research. He is Director of the WHO Collaborating Centre in Nutritional Epidemiology.
Other experts within the University of Leeds address areas including:
food in schools and hospitals
managing nutrition among older people