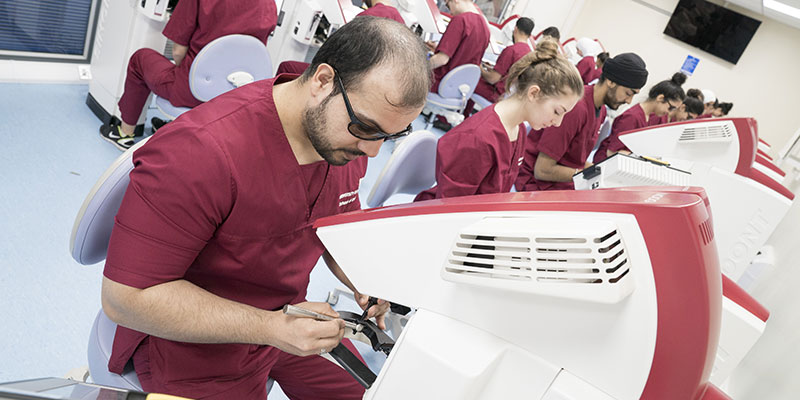 Enabling people to explore and learn in virtual environments can increase efficiency, innovation and safety. Our academics are continually testing and evaluating the latest innovations to see how immersive technologies could improve learning.

We've worked at different stages of education, from primary school children through to our own medical students. We are pioneering approaches which complement real experiences and enable the learner to practise key skills using virtual reality.

Our educational technology programmes include:

Our systematic approach, coupled with our expertise in artificial intelligence and data analytics, means we are well placed to play a leading role in bringing virtual reality and immersive technologies into training and education.
Born in Bradford Data 360° Immersive Visualisation
This 360° video prototype takes advantage of the unique linked datasets from the Born in Bradford project, one of the world's largest longitudinal research studies, to demonstrate the power for VR in large scale data visualisation. Use your mouse or touch screen to move around the video.