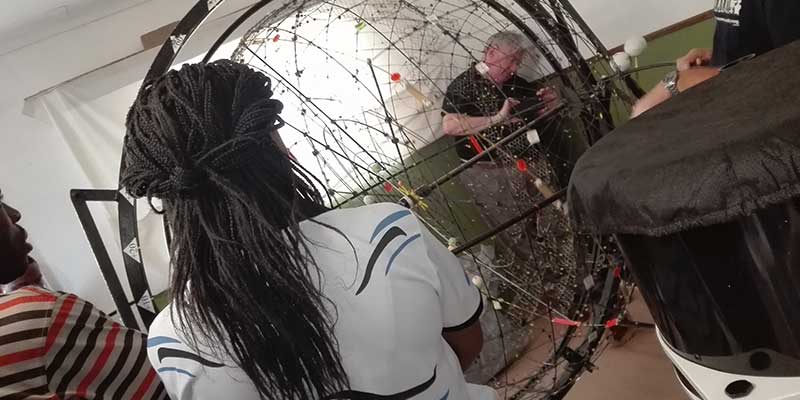 We can help you find funding for your project. We work with UK Research and Innovation (UKRI) which offers funding opportunities for collaborative research across all disciplines.
UK funding opportunities

Knowledge Transfer Partnerships (KTPs) help you to improve productivity and competitiveness by accessing our specialist skills and knowledge. These collaborations last between one and three years and an associate is based within the business to manage and lead the project.
The Industrial Strategy Challenge Fund, provides an opportunity for you to work with us and help shape policy in areas like the automative sector, low carbon initiatives and artificial intelligence.
You could sponsor and train students through Doctoral Training Partnerships (DTPs) or Centres for Doctoral Training (CDTs).
Global funding opportunities

If your organisation is looking to recruit and train people in international markets, or if you are involved in supplying aid, you might consider collaborating with us through the Global Challenge Research Fund (GCRF) and/or the Newton Fund. Through these funds, we are currently delivering 53 different research projects.
Other funding models may be available, depending on your project.
Contact us
If you want to work with us and would like to discuss the route that best meets your needs, contact nexus@leeds.ac.uk or call us on +44(0)113 343 0917.