Research and innovation
Virtual reality - the risks and opportunities of a technology revolution.
Scroll Down
Many of the world's challenges are systematic in their nature. Tackling these challenges demands collaboration, a whole systems approach and innovations that generate fundamental and applied research. At Leeds, we are making major investments in our people, facilities and capabilities.
---
Tackling global challenges
We conduct interdisciplinary and impact-orientated research to address challenges at regional, national and global levels. To achieve this our research is user-led and solutions focused, driven by the needs of our partners and stakeholders. Leeds is committed to working across disciplines to help tackle global challenges in areas including:
Facilities
We continue to invest in our facilities. These range from the core tools needed to support cutting edge research through to highly specialised equipment, such as our driving simulator, electron beam lithography system and national robotics capability.
Spotlight
The NHS at 70
This month, the nation has been sending its birthday wishes to the NHS. Over the last 70 years, it has brought most of us into the world and been at our side during illness and injury. But the monumental achievements of the NHS are due, in part, to the unique partnership it has had with another public institution, the Universities. Read More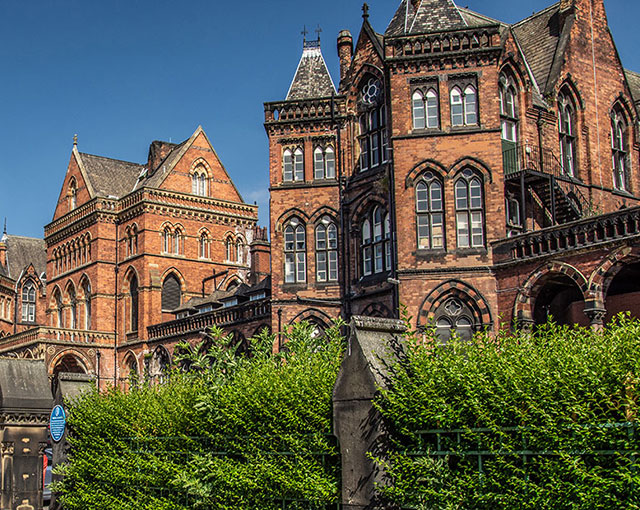 Search our faculties
Search more of our research areas through our faculties listing.