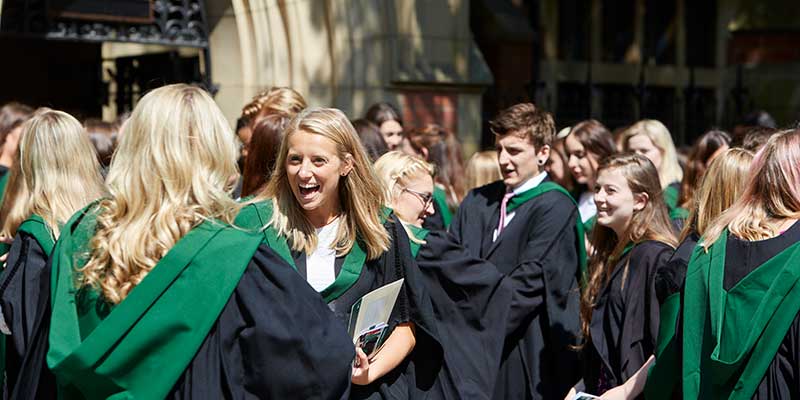 You can find our graduation ceremonies going back to 2003 in this archive. To find your ceremony look for the year in which you graduated and your academic school.
December 2017 graduations
Our next graduation ceremonies will take place on 11 - 15 December 2017. You can watch a live stream of all of the ceremonies
Visit our graduation pages to learn more about the ceremonies and how to make the most of the day. Follow us on Facebook and Twitter, and use the hashtag #LeedsGrad17 to share your memories.
Joining our alumni
If you're graduating this year you'll join our ever growing community of alumni. Keep up to date by visiting the alumni website