Harriet Charles, Student Experience Assistant
Phone: 0113 343 3212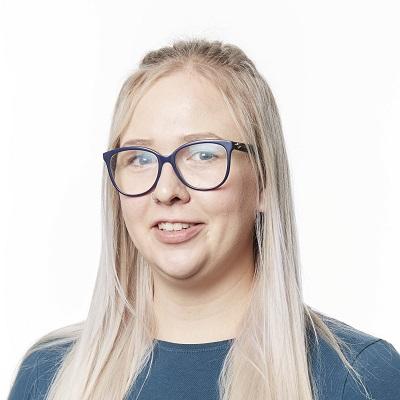 My role
I mainly work on our welcome desk, supporting pre-entry and current students with a wide range of queries. If you are unsure of who to contact, I could help to navigate your query. I look forward to hearing from you and supporting you on your journey.
I started in my current role in July 2019. Before working at the LLC I had other administrative roles that were in the corporate sector and I knew I wanted to do something that helped people find a path to their goals and be a part of their journey as they achieve the goals they have set for themselves.
Prior to working in admin-based roles I spent eight years working in Childcare, in diverse nurseries, supporting families as well as the children in my care. The experience I gained working in childcare has been a great asset to supporting our students and I hope I can help you. If you are looking for guidance about starting your new journey of higher education, I would love to hear from you. My role is to give very broad information about all our different programmes and the services we offer. I can put you in the contact with the right people in our centre.