Katarzyna Fleming, Tutor in Child and Family Studies
Email: K.Fleming1@leeds.ac.uk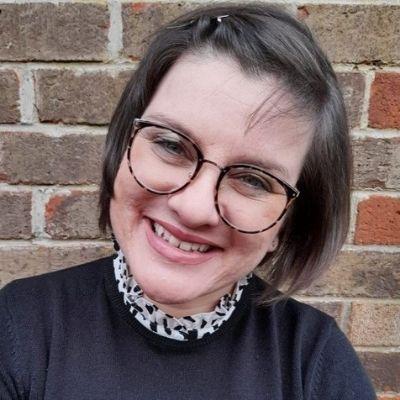 My role
I teach on the Child and Family Studies course in Lifelong Learning Centre as well as across undergraduate and postgraduate courses in Initial Teacher Training at Sheffield Hallam University. My part-time doctoral research in special needs and/or disability (SEND) was initiated by 13-years professional practice in special schools.
My areas of expertise include: special educational needs and/or disability (SEND), partnership with parents/carers, co-production, Philosophy for Children (P4C).
Academic background and professional experience
Following the completion of B. Ed. degree in Pedagogy and Social Rehabilitation, I commenced my 13-years career within the SEND settings where I worked as a support worker, HLTA, teacher and middle leader, followed by my current role of an educator in Initial Teacher Training. In addition to the professional development within my roles, I completed my MA. Ed degree in Childhood Education in 2009 and embarked on a part-time PhD course in 2015. My doctoral thesis explore partnership working between parents/carers of children and young people categorised as having Special Needs and/or Disability (SEND) and practitioners in education, health and care services following the implementation of the SEND Code of Practice (2015). I investigate these partnerships through the lens of the concept of co-production within the Mixed Methods Research design. The aims of my research surround the empowerment of parental 'voice' and the development of platforms where this 'voice' can be expressed to enable practitioners' deeper understanding of parental lived experiences. My intention is to continue this research to enable shared meaning-making of inclusive and co-productive partnerships through the philosophical community of enquiry consisting of parents/carers and practitioners in the future.
I am interested in inclusive and dialogic teaching and research methods, particularly in the field of inclusion. Currently, I engage in the development of communities of philosophical enquiry as means of engaging in critical, creating, collaborative and caring dialogue with students, practitioners, and colleagues. This approach utilises principles of the Philosophy for Children pedagogy (P4C).
Professional memberships
I am a member of the Philosophy of Education Society of Great Britain.
Publications
Mann, G, Hodge, N., Runswick-Cole; K., Gilmore S., Mavropoulou, S., and Fleming, K (2020) 'Inclusive education in the 21st century: Developing productive partnerships with parents and carers' in L. Graham (ed) Inclusive Education for the 21st Century: Theory, Policy and Practice. Sydney: Allen & Unwin
Virtual writing retreats
In appreciation for the community of practice within the postgraduate and part-time studentship, I organise monthly virtual writing retreats. These gatherings aim at forging a space for students and colleagues who often navigate through multiple commitments; to share our writing goals and to support each other on the quests to completion of our assignments, articles, thesis, or books.
#ThePowerOfWritingCommunity has enabled me to commit to regular, uninterrupted writing tasks where, by sharing this space with other writers, I have accomplished my writing goals. Likewise, colleagues who attend the sessions have found them helpful in carving space and time for writing, as well as sharing their successes and challenges in academic writing practice. I announce details for these retreats on Twitter where any writers are welcome to get in touch to join us.
Social Media
Follow Katarzyna Fleming on Twitter