Society & Politics news archive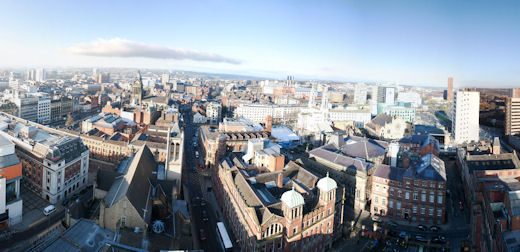 Experts will be laying out their visions of the cities of the future at a conference at the University of Leeds today.
As the world prepares to mark 70 years since the liberation of Auschwitz, an international exhibition looking at how Germany confronted the Holocaust is unveiled.
The 21st Century dad – as defined by celebrity fathers such as David Beckham, Brad Pitt and Jamie Oliver – isn't a new phenomenon, according to new research.
Research finds support for attacks on civilians in the United States among people in some Muslim countries is linked to negative views of American culture rather than perceptions of its foreign policy
A brooch crafted from a piece of human thigh bone is among the items selected for an exhibition about the First World War at the University of Leeds.