Working with Business news archive
Maths, artificial intelligence, robotics and fluid dynamics were on the agenda when Universities Minister Chris Skidmore visited the University.
Politicians and stakeholders from the farming sector will today hear from a leading Leeds professor on the future of trade regulation and how Brexit will impact future UK agricultural policy.
A spin-out company that uses advanced computer simulation to help organisations devise more efficient ways of working, has secured £750,000 in scale-up funding.
A University of Leeds spin-out company has secured £3.14m to develop a next generation drug that aims to prevent blood clots forming, without the risk of bleeding present in currently available drugs.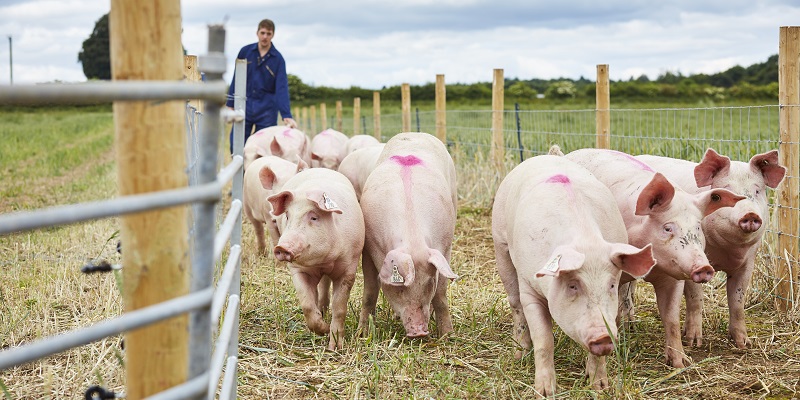 Precision nutrition and 24-hour monitoring will enable scientists to provide new insights for the pig industry, as the University of Leeds opens the National Pig Centre today.