The International Foundation Year helped me a lot to get used to both the educational system and the culture of the UK before starting my degree. I am currently studying Petroleum Engineering in the School of Chemical and Process Engineering. Being one of the top five in the UK with 89% overall student satisfaction, the school of Chemical and Process engineering was my first choice to get my degree in the UK. Leeds graduates are highly sought after due to the high standard courses and lecturers. Most of my lecturers and professors are affiliated with the industrial field which equips students with the right skills to assume graduate positions.
The facilities in the University are exceptional and very helpful to students. I spend most of my studying time in the newly built Laidlaw Library or one of the computer clusters. The university union, where most of the University's events are held, is the headquarters of all societies and activities. It also contains the refectory where I stop most of the time to eat. My favourite place on campus is the sport centre, The Edge. With a fully equipped modern fitness suite, swimming pool, indoors and outdoors sport halls, The Edge is the best place to get the stress out of my shoulders after a long busy day.
The campus of the University is one of the biggest in the UK, and it is walking distance to the centre of Leeds. The campus is very big, but very safe at the same time with 24 hours security patrols and all around fitted CCTV. Leeds is a vibrant and multicultural city which is mostly populated by students who come from all over the world to study in the University of Leeds or other universities and colleges in the city. It has a really convenient location in the centre between England and Scotland and it is relatively close to other big cities such as Manchester, Birmingham, London and Edinburgh. Some of which I have visited, while planning to visit the rest when I have the time.
I am currently living in a privately rented house. However, I have a wide experience with all types of accommodation at the University of Leeds. In the past three years, I have experienced living in both catered and self-catered university accommodation in Lyddon Hall and Central Village, and also living in a summer accommodation at Henry Price.
Related Profiles
Completed the International Foundation Year and is now studying a Masters in design at the University of Leeds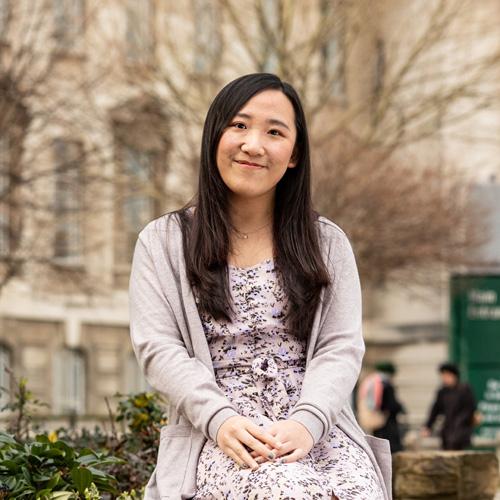 Completed the International Foundation Year and is now studying BA English Language and Literature