Leeds - as a University city - is vibrant for student life. It is not too small or too big. There are different universities and colleges and it feels youthful and fresh. Also Leeds is a city with lots of things to do without spending too much money.
There are various events going on at the University from the fantastic fresher fairs all the way to your graduation. In the first year, I joined the belly dance society and the choir society. It was great memory and start of my university life. It is also a great opportunity to meet new friends and to join different events and parties organised by the societies.
The facilities at the University of Leeds are wonderful. The Edge provides the advanced and technological training machines and a fabulous swimming pool, which was used as a training pool for Olympics Games training in 2012. Also there are different types of fitness classes available for students including yoga, zumba, and martial arts.
I lived in Henry Price in my first academic year in Leeds. This year I live in a smaller property university accommodation, which is located on campus. It is 3 minutes' walk to the student union. I have five lovely flatmates and we share the kitchen and bathroom. Also it provides 24 hours assistance by sub-warden service.
Related Profiles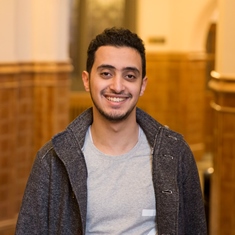 Completed the International Foundation Year and went on to study a Masters in Advanced Chemical Engineering at Leeds