I chose to study at the University of Leeds because it has a strong reputation in Engineering, and having an International Foundation Year based on campus allowed me to experience university style education straight away.
The curriculum of the International Foundation Year was designed for my Bachelors programme – which in my case meant studying Maths and Physics alongside English and Study Skills. I feel that the International Foundation Year gave me an advantage over other students (even UK students!) as by the time I moved into year one of my Bachelors programme, I already knew about referencing, the University systems for submitting work and the University style of teaching.
The style of education is different from high school. Whereas in school the teachers just give you tasks to complete, at University we are encouraged to do our own research and plan our own work. Although we might spend less time in the classroom than at school, we spend more time doing independent research and looking more deeply into topics. The International Foundation Year really helped me to prepare for this style of learning.
I lived in University accommodation on campus for the first two years, which was really useful and convenient for my studies. The University is a very international place, and I have made friends from all over the world. The University facilities are excellent. The sports facilities are especially good (I enjoy playing badminton and using the gym). The facilities in the Faculty of Engineering are fantastic – they have everything I need for my studies, including the research I'm undertaking now for my PhD.
After completing my International Foundation Year, I went on to study for my bachelors degree, my Masters degree and now I'm studying for my PhD in Medical Engineering.
Related Profiles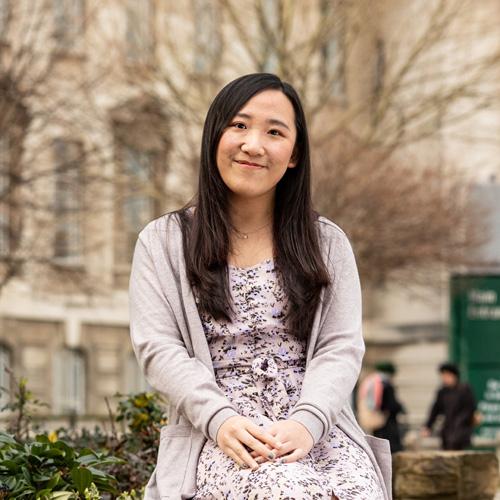 Completed the International Foundation Year and is now studying BA English Language and Literature