Essential. Invigorating. Life-changing. 'Nerd-vana'. In its 25th year, visitors past and present reflect on the International Medieval Congress.
It's not every day that a knight in armour wields a sword in front of you, or an eagle rests proudly on your arm. At Leeds, however, it's a fixture of the University calendar, as the International Medieval Congress (IMC) descends on campus in July.
The largest conference of its kind in Europe, the IMC regularly attracts more than 2,000 researchers from around the world to share ideas, develop their research, and get to know other scholars.
The academic papers and sessions are complemented by a wide range of events that are also open to the public, including concerts and theatrical performances.
At 'Making Leeds Medieval', the IMC's biggest public event, visitors can gather around thrilling combat displays, meet birds of prey, watch fascinating craft demonstrations, hear live medieval music and more.
This year is set to be particularly special, as the IMC welcomes scholars to Leeds for the 25th year on 2 – 5 July.
To recognise this milestone, the academic programme has taken the specially chosen theme of 'Memory'. It seems to have struck a chord: a record of 750 sessions are due to take place over the four days of the IMC, comprising more than 2,200 individual papers.
With as many as 2,900 medievalists expected to attend, this year will easily become the biggest IMC in its history. At the same time, the past year has given medievalists the chance to think about some of their own memories of the IMC. Delegates began sharing them at last year's Congress.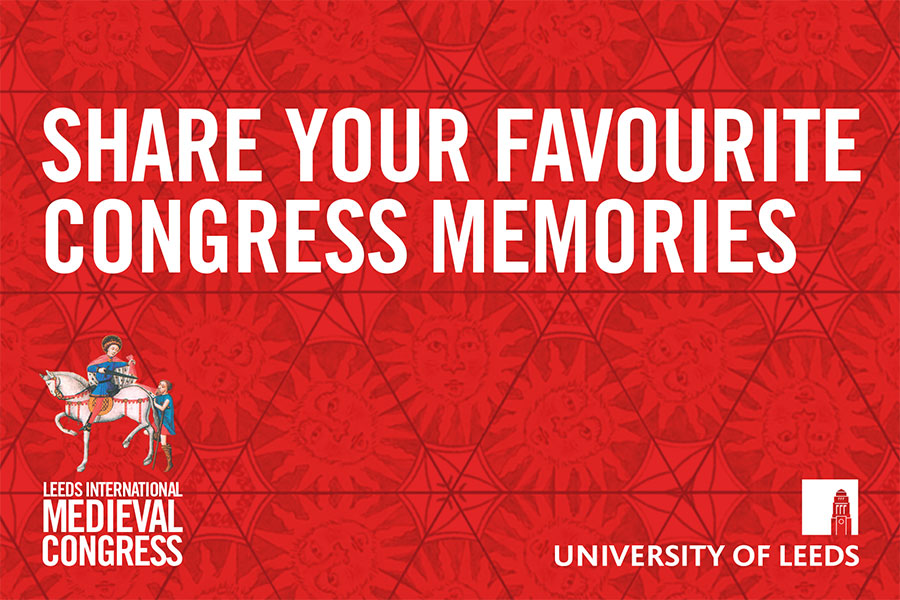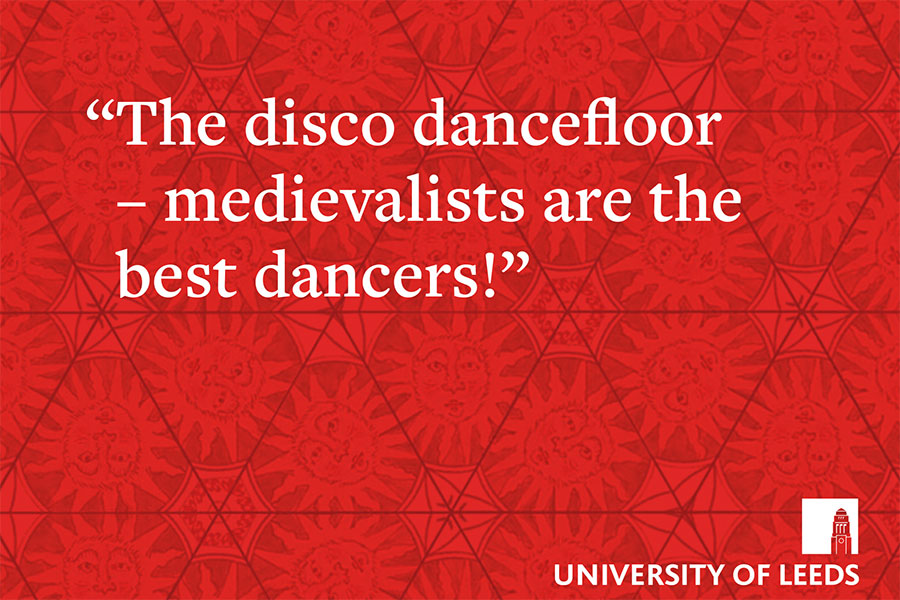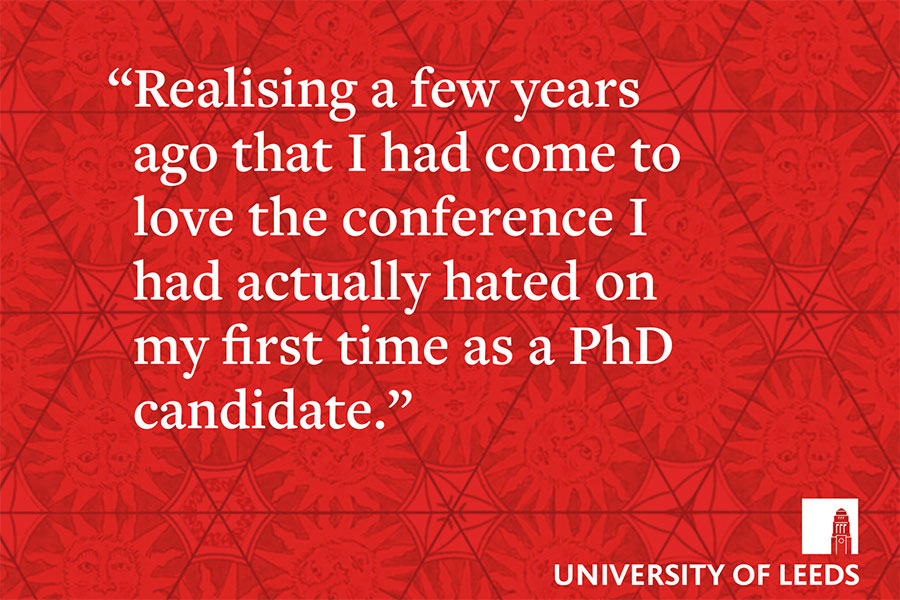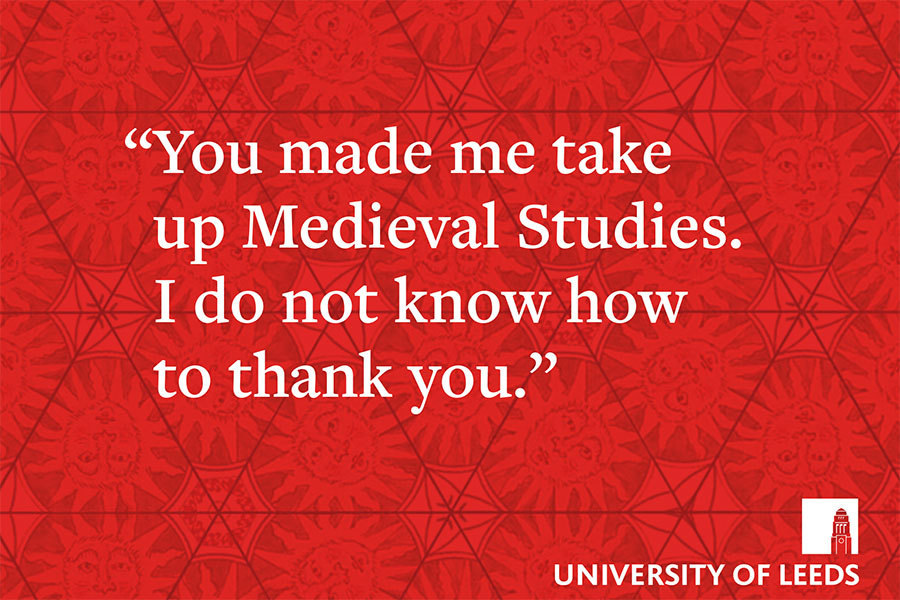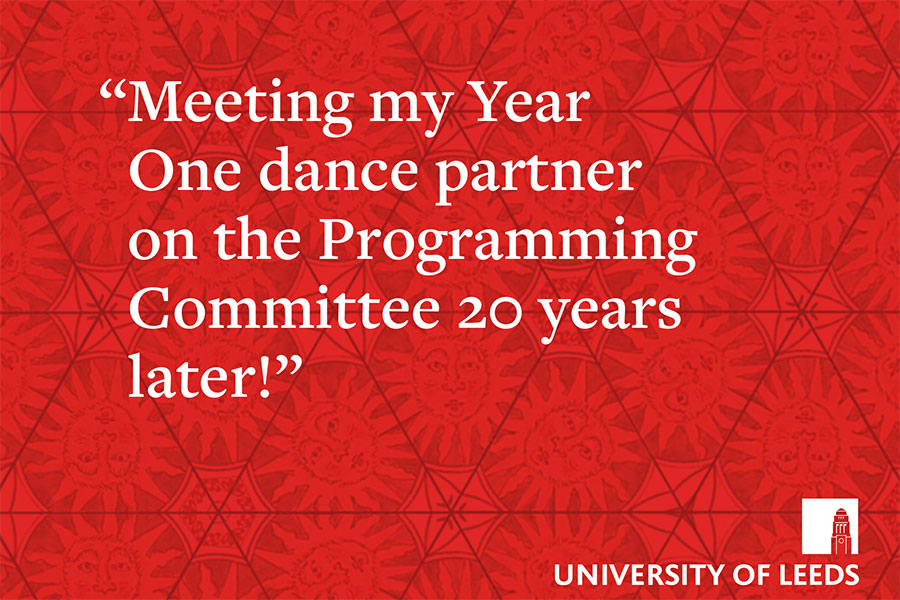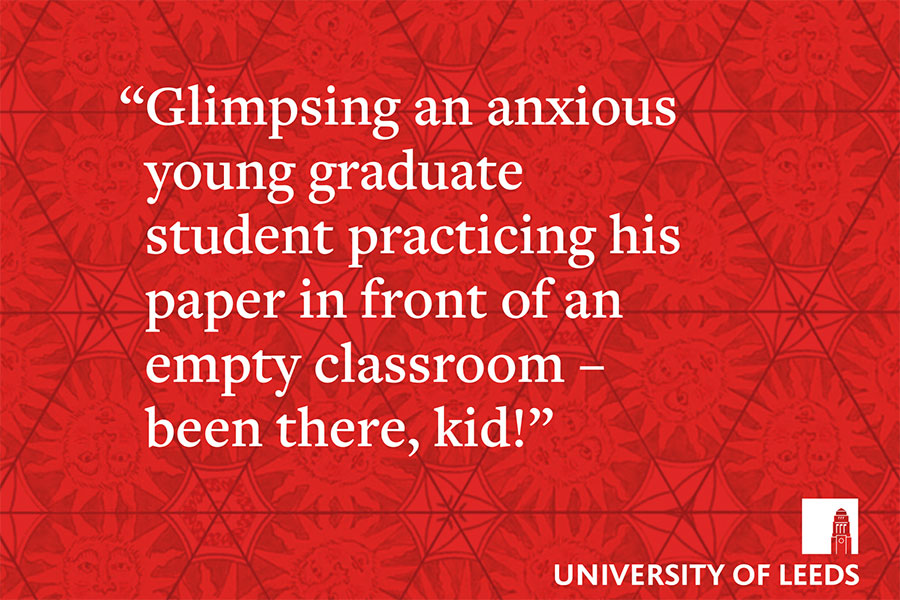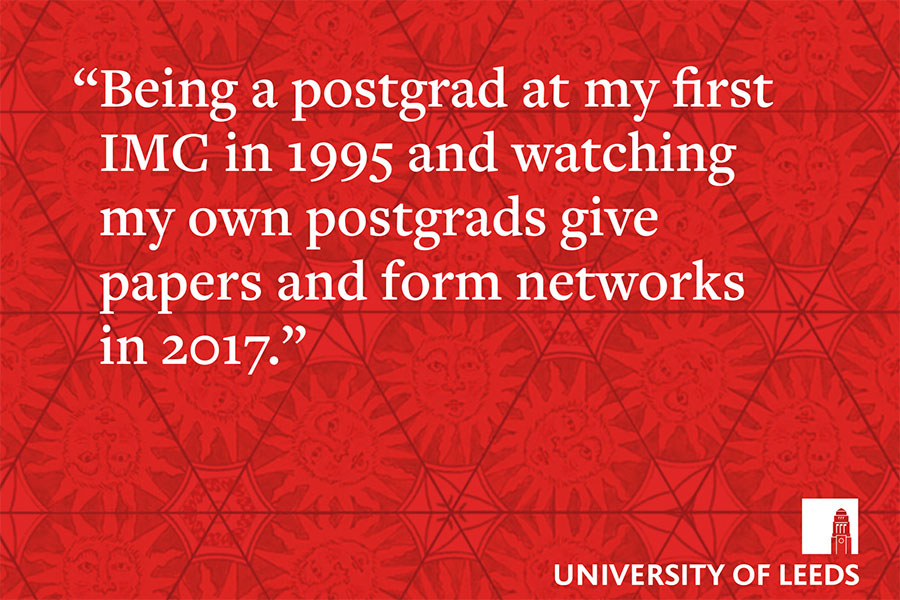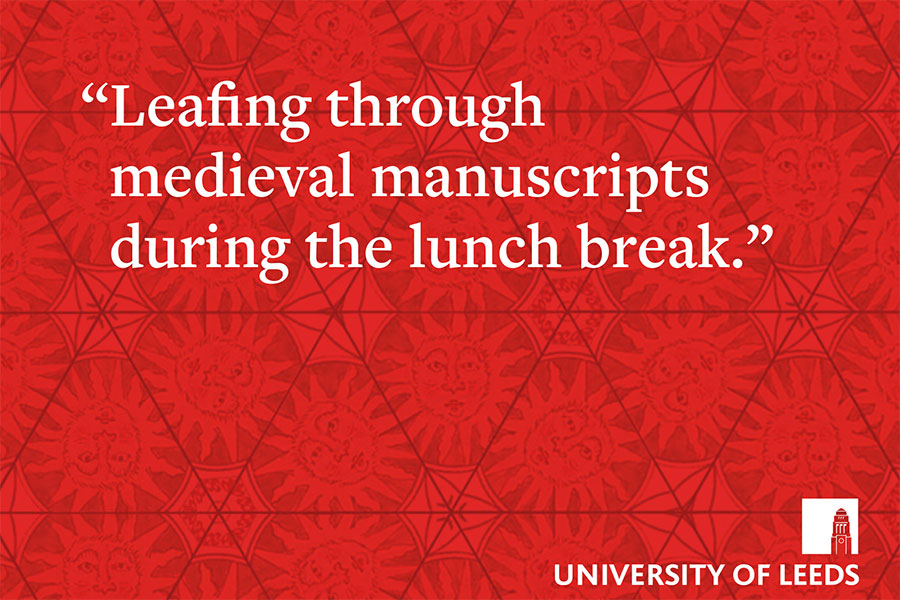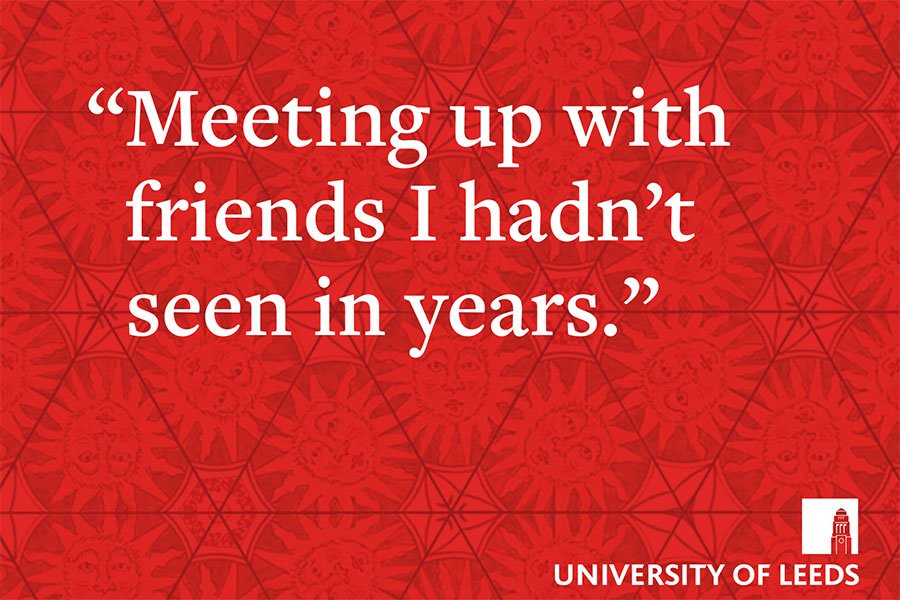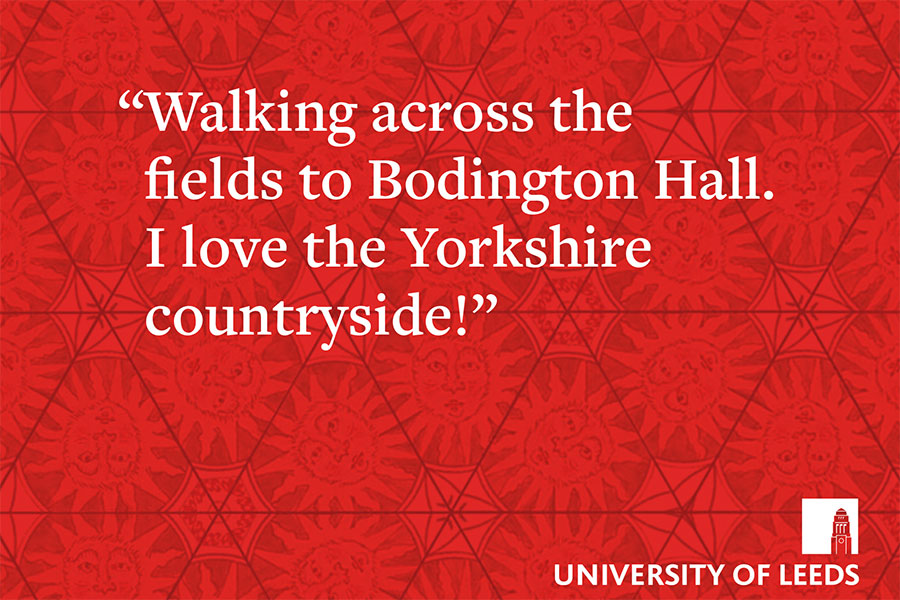 "The Congress often feels like a real family," says Axel Müller, director of the IMC. "People meet their life partners, make friends, and form life-long professional relationships which produce great collaborative research over decades.
"I have seen people give their first ever academic paper in Leeds who are now senior academics all over the world – which occasionally even applies to today's keynote speakers. It is a supportive environment where medieval studies is allowed to flourish and grow. It also shows to medievalists and the wider world that this field is both enjoyable and hugely productive."
The IMC has also continued to develop in response to trends in medieval research. Where the bulk of paper proposals have historically focused on the European Middle Ages, this year boasts a dedicated 'Global Middle Ages' programming strand, reflecting the growth in proposals on topics outside that region. The inaugural New Voices lecture is another first, dedicated to showcasing new perspectives in medieval studies from early career researchers.
Ahmed Hussein is a lecturer in the Department of Archaeology at the University of Khartoum, Sudan, who attended his first IMC in 2017.
"You have to know more about medieval history and archaeology than Europe, because there is contact and relations between medieval civilisations in Sudan and other countries in Europe and Asia, especially in material culture. We have to find out what the relationships were between these civilisations and communities," he explained.
"I met many scholars from across and outside of Africa [at the IMC], especially from Ethiopia. Also, some archaeologists from Europe will be in Sudan to find out more about the medieval castles and fortresses there. They are interested to come to Sudan, and that's one of the most important things from Leeds. We are in touch via email to arrange it."
For medievalists, however, the IMC is as much about meeting their colleagues and having fun as it is about cutting-edge research. Former delegates talk about professional and research networks built at the IMC that have supported their careers, but they also speak of close friends they meet in Leeds every year.
Many have fond memories of Bodington Hall, where the IMC took place until 2012, from long walks in the rain between sessions to the joust that marked the final Congress on the site.
Though the IMC has grown exponentially since it began in 1994, there is still a sense of community which brings medievalists back year after year. Ten medievalists have attended every single Congress, while around 35% of paper proposals each year come from people who are new to the IMC. By the end of 2018, it is expected that more than 20,000 people will have visited the University of Leeds for at least one Congress.
Those visitors come from all over the world. Participants in 2018 hail from no less than 66 different countries; four in ten do not have English as their first language. The congress has made a concerted effort to allow as many medievalists as possible to attend. This year nearly 100 bursaries were awarded to delegates from 34 countries.
"The growth of internationality and diversity in medieval studies shows that there is still plenty of scope to develop," adds Axel Müller. "When the IMC started we wanted to make it truly international, and while we have achieved a great deal in the past 25 years, it is only the tip of the iceberg of how much more ground-breaking collaborative work is still to be done.
"Research is changing, too. The growth in recent years of comparative research beyond the conventional geographical and thematic scope of the Middle Ages provides ample opportunities for development.
"The programme for 2018 shows that medieval studies research is vibrant and exciting. There is much more to come in the future and we are proud to be part of it."