Henry Moore, Barbara Hepworth, Damien Hirst. Our region is associated with some very famous names in the art world – artists who created some of their most groundbreaking and iconic work in sculpture.
This week the University of Leeds celebrates its role in Yorkshire Sculpture International (YSI), an exciting 100 days that will build on this legacy and provide a platform for contemporary artists from around the world. The event will be the biggest dedicated sculpture festival in the UK.
We have teamed up with four major art organisations in the region – the Henry Moore Institute, Leeds Art Gallery, The Hepworth Wakefield and Yorkshire Sculpture Park – to take part in the event, running from 22 June-29 September.
As well as a series of public exhibitions, international commissions, events and learning programmes, YSI has created more than 200 opportunities for our students.
Jane Bhoyroo, Yorkshire Sculpture International Producer, says:
We are really excited to be working with the University of Leeds. This collaboration is a fantastic opportunity to collaborate with academic staff and students to bring fresh skills and expertise into the art sector.

The University also brings something unique to our programme of events: a chance to explore sculpture from different perspectives such as material engineering, or virtual reality.
The University already has its own fascinating connections with sculpture, making it an interesting setting for the YSI programme.
A walk through campus, with its eclectic architecture and outdoor spaces, offers a journey where something creative is revealed on almost every corner. There are pieces of modern and contemporary sculpture that span decades, movements and materials, by creators from across the globe.
During YSI, visitors are invited to explore these works and more with a walking tour – featuring our Public Art Trail - but they can also delve deeper into the genre through a series of academic-led discussions: Sculpture in the Round: Conversations about public art.
The conversations have been coordinated by the University's Cultural Institute and are free and open to all. Further information and booking details are below.
Professor Frank Finlay, Executive Dean of the Faculty of Arts, Humanities and Cultures, and Director of the Cultural Institute, says:
Yorkshire Sculpture International is a fantastic and ambitious opportunity to build on our strong tradition of partnership with all four of the great Yorkshire arts institutions involved, creating exciting opportunities for our students, showcasing our impressive public art collection, including two new additions, and enabling the University to engage with the wider public.
Two exciting artworks arrive on campus this summer to coincide with the event.
Henry Moore's Three Piece Reclining Figure No.2: Bridge Prop arrived on campus on 11 June on loan from Leeds Art Fund, via Leeds Museums and Galleries. The bronze sculpture piece, which weighs almost 900 kilos and evokes a reclining figure in abstract form, has taken up a long-term residency in our iconic Parkinson Building.
On 3 July, British-American artist Liliane Lijn will unveil Converse Column, a specially-commissioned piece sited at the entrance to our new innovation hub Nexus.
Lijn works with kinetic – moving – text, and is a pioneer in the interaction of art, science, technology and language. The work is a 9 metre-high revolving column of transforming words designed to represent communication and inspire collaboration.
Staff and students have contributed ideas for the text. Lijn will be discussing her work and influences directly afterwards in her Sculpture in the Round event (details below).
Frances Dee is one of seven students from our MA programmes in Art Gallery & Museum Studies and Arts Management & Heritage Studies who completed placements in the run-up to the festival. Mostly based at the Henry Moore Institute, she worked with its engagement team, running college art sessions as part of the YSI programme. It was an experience she loved.
"I gained experience that will help hugely in my own career plans to work in arts engagement and was taken on as an official YSI volunteer for the summer, which I am very pleased about."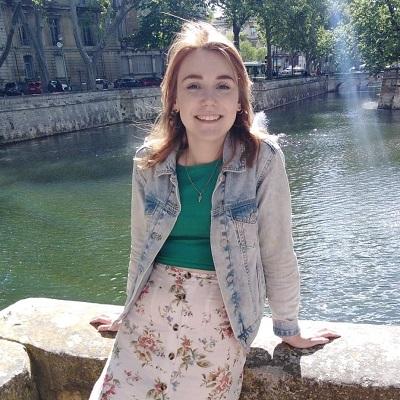 Fellow student Zi Yang completed her YSI placement at Yorkshire Sculpture Park's (YSP) Learning Centre, where she helped run professional development sessions for art teachers, and took part in the planning for self-guided resources.
"Not only did I gain work experience that I can feature in my CV, but their methods for developing audience engagement also inspired me a lot and I'll utilise these methods in my future career."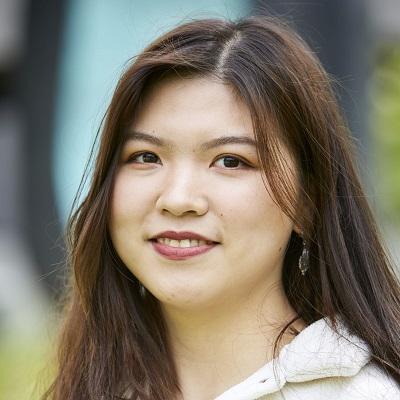 Other students, such as MA Fine Art student Chloe Bower are about to begin a summer internship as part of YSI. Chloe will be gathering and analysing data as part of a team of volunteer researchers.
"I am really excited to begin working with Yorkshire Sculpture International … gathering data from audiences and galleries taking part in the exhibition... in order to prove that this fantastic exhibition will be worth investing in again for the future."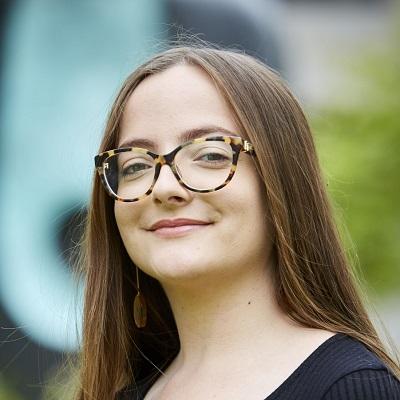 Curators from the Yorkshire Sculpture International programme have also delivered guest lectures for students including a two-day insight into curating. The partnership has offered training, too, for student ambassadors to assist with cultural events, improving skills and opportunities.
Professor Abigail Harrison Moore, Head of the School of Fine Art, History of Art and Cultural Studies, says:
Yorkshire Sculpture International has offered our students an invaluable insight into career options in the thriving arts sector within our city and wider region.

We have recently been ranked in the top five for Art and Design in the Complete University Guide and we work in partnership with our students to develop their skills and employability as well as academic excellence.

We have also really enjoyed working with the YSI Team to nurture the next generation of artists through the National Saturday Club, and on our residential programme for art teachers, 'Plan, Prepare, Provide', especially at a time when opportunities to study the arts in schools are being reduced nationally.
National Saturday Club is a weekly group for young people aged 13 to 16 run by our School of Fine Art, History of Art & Cultural Studies. The group have been visiting YSI's partner galleries to explore sculpture and talk to staff about careers in the sector, and are joining artists on campus for a sculpture collaboration.
YSI is also on the programme at the Plan, Prepare, Provide: Art Teachers Residential, an annual event organised by the University of Leeds which brings teachers from secondary schools and further education colleges together with art academics and professionals to share ideas and insight.
Delegates will be able to learn about YSI first hand as part of the event, which will be hosted at the Yorkshire Sculpture Park.
These events have been coordinated by the University's Cultural Institute and are free and open to the public. Find out more and book your place.
A Conversation about Sculpture and Place with Huma Bhabha
Saturday 22 June, 2-4pm
The Hepworth Wakefield
On the opening day of YSI, world-renowned artist Huma Bhabha will discuss her work and her major new commission for the centre of Wakefield, with Yorkshire Sculpture Park's Director of Programme, Clare Lilley. Bhabha's approach is unconventional and cross-cultural, making connections between histories, languages and civilisations. This conversation will provide a starting point for a wider discussion about sculpture and place, chaired by University of Leeds Associate Professor Dr Joanne Crawford from the School of Fine Art, History of Art & Cultural Studies. Book your place
Liliane Lijn in Conversation
Wednesday 3 July, 4.20-6.30pm
Nexus, University of Leeds
Be part of the unveiling of Liliane Lijn's new work 'Converse Column' on campus, then join the conversation to hear about her work and influences. Lijn works with kinetic text and is a pioneer in the interaction of art, science, technology and language. You will also hear from Leeds Art Gallery's Curator of Modern and Contemporary Art, Nigel Walsh. Book your place
Is sculpture the most anthropological of the art forms?
Thursday 4 July, 6-8pm
Leeds Art Gallery
YSI Producer Jane Bhoyroo will chair this exciting discussion exploring the statement: sculpture is the most anthropological of the art forms. Panellist Laurence Sillars, Head of the Henry Moore Institute, will let you in on behind the scenes discussions about curating the festival. Plus experts from diverse fields such as YSI artist Tau Lewis, University of Leeds Senior Lecturer in Art Will Rea and Teaching Fellow in Theatre and Writing Dr Adam Strickson will bring a new perspective to the conversation. Book your place
Working in Sculpture: Gender, Diversity and Creativity
Thursday 11 July, 6-8pm
stage@leeds, University of Leeds
Professor Griselda Pollock, eminent University of Leeds art historian working in international, postcolonial feminist studies in the visual arts, will chair a discussion exploring the experiences of women working in sculpture. This event will explore gender, making sculpture, feminism and wider challenges around cultural identity. It will focus on the Arts Council Collection's new touring exhibition of sculpture by women, new commissions for Yorkshire Sculpture International and works on our campus by women artists. Speakers include:
• Eleanor Clayton, Curator at The Hepworth Wakefield
• Natalie Rudd, Senior Curator at Arts Council Collection
The Science of Making Sculpture: Material
Thursday 12 September, 6-8pm
School of Chemical Engineering, University of Leeds
We will explore the materials science and engineering that makes sculpture happen. This is your chance to unpick what it takes to make sculpture with artists, technicians and material scientists. Book your place
Sculptural Encounters in Leeds walking tour
Saturday 14 September, 1.30-3.30pm
Leeds City Centre walking tour
Discover the hidden histories of Leeds, beginning with the once forgotten Central Court at Leeds Art Gallery, recently brought to life by artist Ayse Erkmen. The tour will include a wide range of sculpture located on our campus, including recently installed works, before ending at our Stanley & Audrey Burton Gallery. This event is part of Heritage Open Days. Book your place
Download our public art on campus guide.
Virtuality in Art
Wednesday 18 September, 6-8pm
University of Leeds campus
This event will reveal how artists are exploring virtual reality in their work. From projecting onto sculpture to the exciting avenues that the virtual space opens to artists. Join University of Leeds' leading researchers in virtual reality and other artists and curators to explore what this could mean for artists in the present and the future. Book your place
YSI is funded by Arts Council England with regional investment from Leeds 2023, Wakefield Council, Leeds Beckett University and the University of Leeds.
yorkshire-sculpture.org