Continuing professional development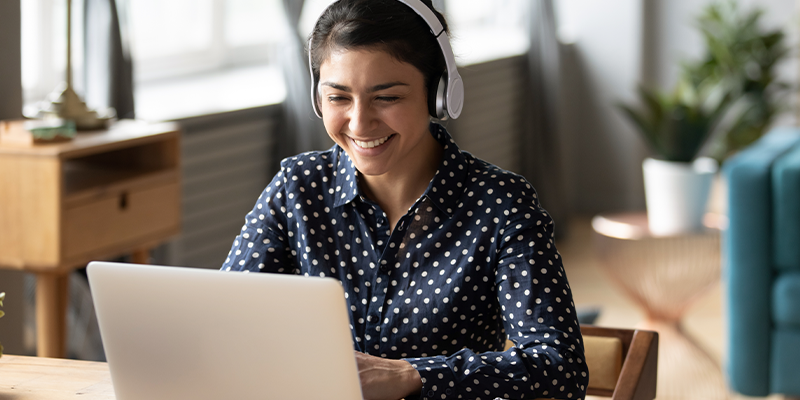 We offer a series of high-quality online courses, especially designed for professionals, that may lead to formal continuing professional development (CPD) accreditation.
Studying CPD courses means both academic and practical qualifications do not become out-dated, allowing you to continually up-skill, regardless of your occupation, age or educational level.
These courses are designed to be flexible so you can study at a time convenient to you.
Our online CPD courses
Training and Learning Online
Training online or completing online courses as part of your work is very different to face-to-face learning as it often involves independent study and a different set of skills. This online course has been developed to help you to develop effective online learning strategies that work for you. Discover how to learn from different media, how to communicate online or contribute to online discussions and how to effectively collaborate with others.
Sign up for Training and Learning Online on Coursera
Effective fundraising in Arts and Culture
In this course, funded by Arts Council England, you will learn about the importance of developing organisational resilience through effective leadership and management. You'll also learn how to diversify income streams by becoming more entrepreneurial. Explore different leadership styles, change management and entrepreneurship, so you'll be in a better position to lead your organisation's fundraising strategy and offer better value to your audiences.
Sign up for the Effective fundraising in Arts and Culture course on FutureLearn.
Innovation Management: Winning in the Age of Disruption
Learn how to manage innovation in this course developed by world-renowned academics in strategy and innovation from the Leeds University Business School and IBM. Understand why organisations need to establish an innovation process and manage innovation systematically.
Sign up for the Innovation Management course on FutureLearn.
Improving Healthcare Through Clinical Research
Explore how medical treatments are discovered, tested and evaluated to improve healthcare for all. You will work through case studies and examine how research contributes to the treatment of major diseases, such as cancer and dementia, examining the process of conducting research and the ethical questions raised. This course has been certified by the CPD Certification Service as conforming to continuing professional development principles. By completing the course you will have achieved 16 hours of CPD time.
Sign up for the Improving Healthcare Through Clinical Research on FutureLearn
Exploring Anatomy: the Human Abdomen
Explore the human abdomen and its many complex structures through stimulating discussions on surgical procedures. This will help you to apply your understanding of basic anatomy to common clinical scenarios and introduce you to research being undertaken at the University.
Sign up for the Exploring Anatomy course on FutureLearn.
CPD Programs
Blended Learning Essentials
This 4-course FutureLearn Program is designed to help anyone teaching or supporting learning in the vocational education and training sector to understand the benefits of blended learning and how to use technology effectively to support learners.
Each course within the Program is focusing on a different dimension of blended learning starting with basic methods, and moving on to tackling challenges to enable you to implement it in your practice and improving your learners digital skills. The fourth course in the program is focusing on the use of digital technology to enrich apprentices' experience and open up opportunities for relevant organisations.
A unique feature of this Program is the support from teaching and training professionals. You can access all courses within the program for free and you can complete them in any order, providing a flexible way to enhance your knowledge.
Sign up for Blended Learning Essentials program on FutureLearn.
How do these courses work?
These courses can be accessed for free on FutureLearn and no previous knowledge or experience is required.
There are extra benefits by upgrading to these courses, including:
Go at your own pace with unlimited access to the course. Organisations can also use the course material as a staff development resource
Ensure you've mastered the material with access to tests on the course
Evidence your professional development when you complete the course with a Certificate of Achievement or Statement of Participation, available in both digital and printed format.
You can find more information about this on the relevant FutureLearn course sign up pages.