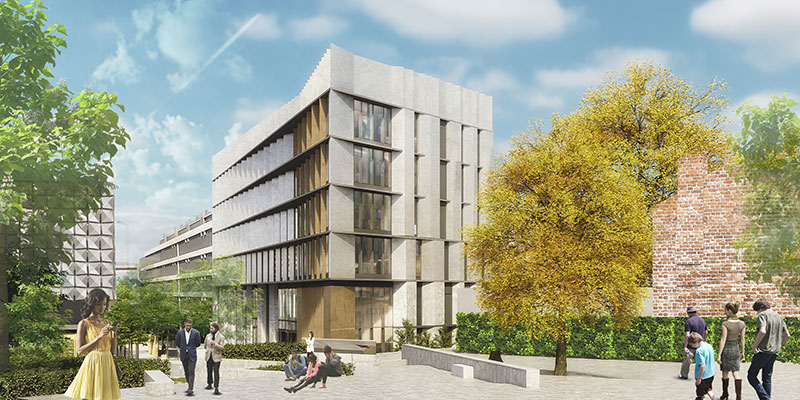 Nexus is a home for innovation and collaboration. It provides easy access to our highly regarded academic researchers, as well as our specialist facilities and equipment.
Our dedicated team of relationship managers match business needs with a diverse academic capability in health, engineering, data and environment. Through these collaborations we solve complex challenges whilst delivering economic and commercial impact.
When it opens in autumn 2018, Nexus will provide 10,000m2 of collaboration space. Start-ups, small to medium size enterprises and corporate research and development teams can use it to accelerate business growth and find competitive advantage.
Nexus offers your business:
purpose-built office and lab space
access to 'world-leading' and 'internationally excellent' research (according to the most recent Research Excellence Framework – REF 2014)
tailored professional support
a year-round events programme
The University has a proven track record in commercialisation and business growth. It has created over 110 companies in the last 20 years.
At the heart of Nexus is a community of enquiring minds: a rich mix of start-ups and early stage companies, corporations and researchers. Together, they make Nexus a place where conversations start, ideas form and solutions emerge.
Find out more about how collaborating with us can benefit your business.