Arts & Culture news archive
Recent School of Design graphics graduate, Matthew Young is featured in this month's edition of the Creative Review.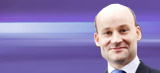 Pro-Vice-Chancellor for Research Professor Andrew Thompson has been appointed an independent academic member of the Arts and Humanities Research Council (AHRC) governing body.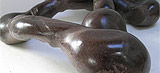 Think concrete; think drab 1960s tower blocks? Think again.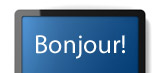 Modern language experts at the University of Leeds are developing computer programs which could alter how languages are taught and used around the world.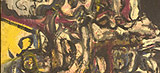 The Stanley and Audrey Burton Gallery has acquired a work by Scottish abstract painter Alan Davie for the University Art Collection, with support from the MLA/V&A Purchase Grant Fund and the Art Fund.