Arts & Culture news archive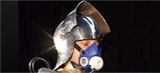 The French may have had a better chance at the Battle of Agincourt had they not been weighed down by heavy body armour, say researchers.
More than 1,600 experts from all over the world will come together and take a medieval look at the contentious themes of poverty and wealth, at a forthcoming conference at the University of Leeds.
The Stanley & Audrey Burton Gallery at the University of Leeds has been recognised nationally for the work of its outstanding volunteer, Elizabeth Stainforth.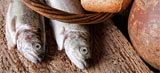 Sample medieval food this weekend as the You are what you ate project comes to Millennium Square.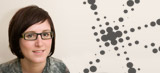 Acclaimed theatre designer Becs Andrews joins a group of University of Leeds artists and performers on a mission to create new work, inspire and bring a range of arts into the community.