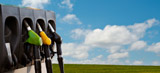 Attempts to make greener engine oils could jeopardize our chances of meeting targets for CO2 emissions and fuel economy - that all-important 'miles per gallon' figure.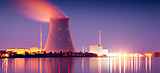 Materials scientists and engineers from six UK universities are joining forces to forecast the life expectancy of nuclear power reactors.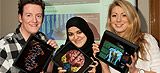 A number of Biological Sciences students have been issued with an iPad as part of an innovative e-learning project.
Historic houses across Yorkshire that are in need of a facelift may not have to be sand-blasted in future, sparing them from possible surface damage.
A state-of-the-art home for the Institute of Communications Studies will be officially opened this week by University of Leeds Vice-Chancellor Professor Michael Arthur.