Working with Business news archive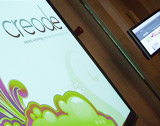 Award winning web design company, Creode, celebrates its first birthday this week.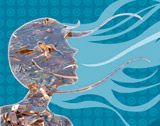 Scientists have launched a project to make hair dye out of seaweed from around the Shetland Islands.
A young business which aims to help consumers find ethical products and connect small-scale suppliers with potential customers has won a prestigious Shell Livewire Grand Ideas award.
University of Leeds spin-out Xeros has formed a partnership with US dry cleaning technology group GreenEarth in a deal which heralds the next stage in the company's evolution.
Marks & Spencer's entire corporate archive is to be transferred to the University of Leeds, in a move that will herald a new era of scholarship about the high street giant and British retailing.