Be Curious Live is the University's annual family open day. Each year we turn the campus into a hive of free family-friendly activities, where you can get hands on with the research that happens right here in Leeds.
Be inspired by the creative, stimulating and pioneering ways research can change your life.
Be Curious Live 2023
Thank you to everyone who made Be Curious Live 2023 our best year yet. We welcomed over 1,600 people onto campus which is biggest audience ever!
We had over 40 stalls and events across the day, sharing the broad range of research that happens here at the University. From robots to trees, colouring in and making a mess. We had something for everyone.
Watch our Be Curious Live 2023 Highlights video
Be Curious Live 2023 Highlights video transcript.
Photo gallery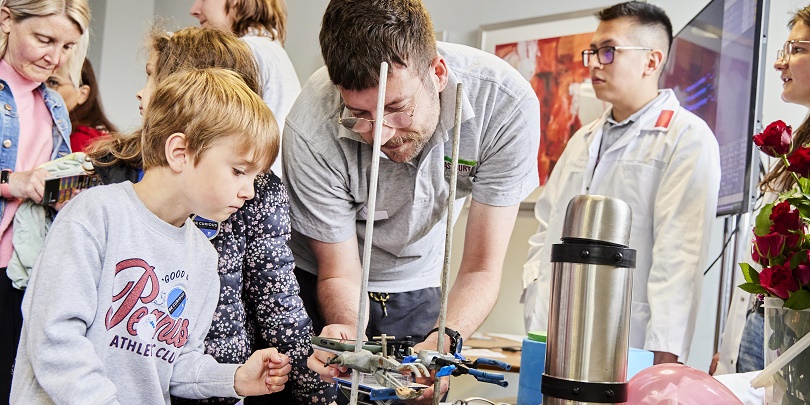 Photo credit: Simon & Simon