Launched in 2022, Be Curious Read gives young people the opportunity to learn about and engage with research through a series of illustrated picture books.
Our picture books give all ages a chance to explore the University and inspires readers to think about the world we live in.
A collaboration between researchers and creative practitioners, our books offer fun and information driven learning opportunities. The printed books are given away free of charge at our events and to local community groups.
That's Amazing, Mum!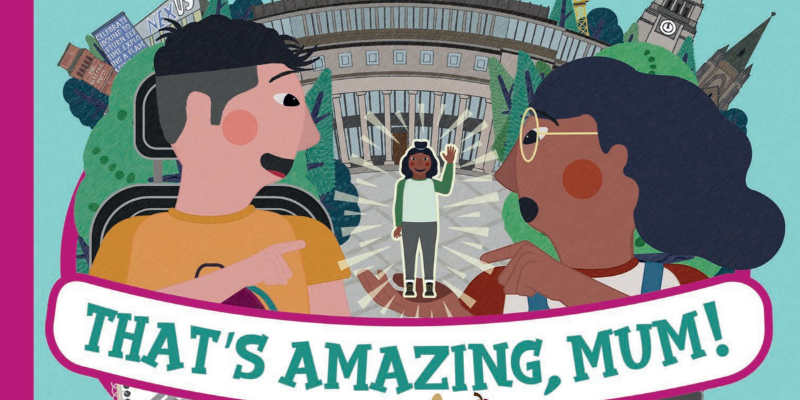 What does Mum do all day? Mum works at the Bragg Centre for Materials Research in Leeds.
But what does she really do?
From flavours in stew to gel between your bones, Mum and her co-workers do amazing things. That's Amazing, Mum invites you to see how exciting the world of materials science can be.
Read That's Amazing, Mum! online.
That's Amazing, Mum was commissioned as part of the programme celebrating the opening of the Bragg Centre for Materials Research. The building was named after the Nobel Prize-winning physicist William Bragg, who was a professor at the University of Leeds.
The book was a collaboration between author Cath Nichols and researchers Dr Paul Beales and Dr Sean Collins. The project was featured as part of the Further Together initiative, which spotlights successful collaborations between researchers and supporting staff.