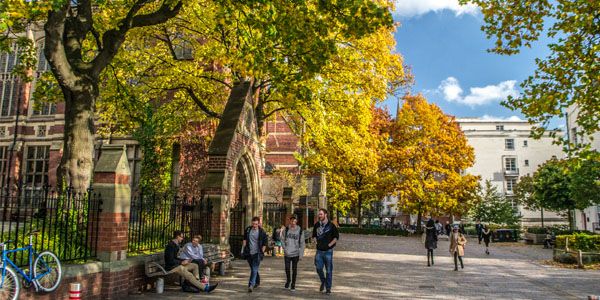 Plans are already being devised for collaborations with Channel 4 following the announcement that the corporation will locate its new national headquarters in Leeds.
The 2019 move is not only likely to trigger significant investment in the city, but also to open up new possibilities for collaborations between the University and the corporation.
Sir Alan Langlands, the University's Vice-Chancellor, said: "The arrival of Channel 4 in Leeds is an exciting and significant development for the city and the region that we are so proud to be a part of.
"We look forward to the creativity and collaboration that will spring from new partnerships, and the potential opportunities for our students.
As a top three university for Media and Communication Studies, according to this year's Times/Sunday Times Good University Guide, and as an institution that prides itself on its enlightened approach to business, we are confident the University will be able to play a significant role in the city's overall capacity to collaborate with, and support, Channel 4."
Leeds is the top-ranked non-London media communication school in England, with current research including cutting-edge studies on television representations of the north, digital media, broadcast journalism, political communication and media policy.
Challenges facing our media
Dr Beth Johnson is Associate Professor in Film and Media, and Director of Student Education in the School of Media and Communication.
She said: "This is a fantastic announcement for Leeds but, more broadly, it's great to see such a significant media organisation commit to tackling some of the most urgent challenges facing our media.
"The School of Media and Communication looks forward to welcoming Channel 4 to the region, and to working together to understand these issues and build a new future for public broadcasting.
"Channel 4's regional base in Leeds will provide an important and meaningful opportunity for students across the region to access a significant media organisation in a way that has not previously been possible. Such access provides a platform for students to re-imagine what contemporary media might be and do.
"Right now, the media industry in the UK is facing a number of pressing challenges – challenges that centre on issues of diversity and inclusion.
In this sense, the relocation is significant in terms of what it might contribute to achieving these goals, and promises to provide more opportunities for the inclusion of under-represented groups, voices, communities, cultures and lives, both on and off-screen."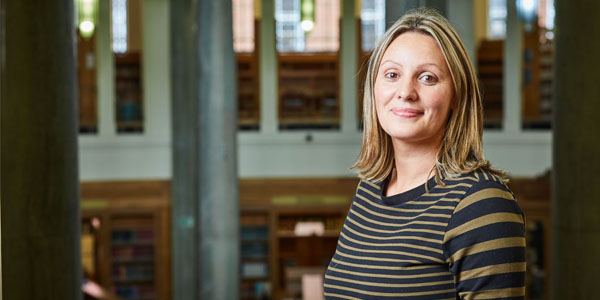 Regarding the possible research potential, Dr Johnson added: "This is a unique opportunity to really understand the impact of a move like this on a region.
"Impacts will ripple through the region in ways that will be complex and fascinating, and we have a chance to see that, study that and understand the layers of its multiplicity and intricacy.
"In many ways, the remit of Channel 4 – to "foster the new and experimental … encourage pluralism, provide a favoured place for the untried and encourage innovation in style, content, perspective and talent …" – is a remit that speaks to the University, the city and the region as a whole. It's a compelling alignment, and a hugely exciting one."
The biggest change to the structure of the organisation in its 35-year history will also see two creative hubs developed in Bristol and Glasgow.
Together with the Leeds HQ, these will be home to 300 Channel 4 jobs when fully established, including key creative decision makers responsible for commissioning content and programmes from producers right across the UK.
The new bases are at the heart of a new plan – 4 All the UK – to ensure Channel 4 better represents all the UK, on and off-screen, acting as a catalyst to increase production spend.
More than 30 cities and regions submitted pitches to Channel 4, but it was felt locating the national HQ in Leeds will enable the corporation to capitalise on a strong and fast-growing independent production sector across the North of England – and further unlock the potential for growth in the underserved East and North-East of England.
It is extremely well-positioned to be a base for collaboration with producers and creative talent across other cities, including Bradford, Hull, Liverpool, Manchester, Newcastle, Nottingham and Sheffield.
Leeds is also home to a thriving digital industry and a strong digital talent pool, and this will help support Channel 4's new Digital Creative Unit, which will be established in the national HQ to grow the corporation's impact across digital and social media platforms.