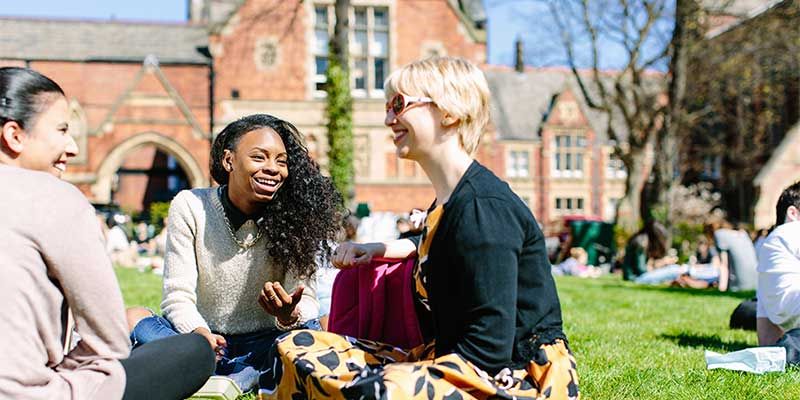 At Leeds we define our community in international terms. We are a global community of students, researchers, academics, partners and alumni from all over the world including Europe, North and South America, Africa, the Middle East and Asia Pacific.
Our diversity is our strength and brings different cultures and perspectives into our University, both from within the UK and internationally. This strengthens our community and our research, education and societal impact.
Our international student and staff support
Our global community includes over 8,000 international students from more than 140 countries, and nearly 1,000 staff from more than 90 different countries. We also have a network of regional offices with University of Leeds staff based in China, India, Malaysia and Nigeria.
Supporting our international community of talented students and staff is a top priority for us. We can provide specialist immigration advice and support when they arrive. We are committed to ensuring international staff and students feel welcomed into our community and to enhancing the international student and staff experience.
International students can access support and advice from our International Student Office. International staff relocating to Leeds can access support through HR.
Our diverse community is celebrated through initiatives including:
Our global alumni
Our global alumni are a vital part of our community. We are in regular contact with more than 270,000 alumni from more than 180 different countries.
We are proud that our graduates are making an impact across a broad range of sectors and industries globally, while continuing to also play an active and valued role in the life of the University.
Our global alumni participate in our research, share insights, enhance connections and opportunities for current students and influence the future direction of the University across many strands of activity.
We are international
We are proud to support the sector-wide #WeAreInternational campaign, which celebrates international university communities.
Leeds is a truly global city and we offer access to some of the best and brightest minds in the world