Research and innovation contacts
The University's research and innovation strategy is led by Professor Nick Plant, Deputy Vice-Chancellor: Research and Innovation. He promotes partnerships in a number of key sectors, accelerates collaboration across academic disciplines and drives the recruitment of the very best academics.
Pro-Deans for Research and Innovation
Directors of the Research and Innovation Service (RIS)
Members of the Research and Innovation management team at Leeds.
Andy Duley is responsible for overseeing the University's research and innovation contracts, intellectual property portfolio, and commercialising research through licences and spinouts. He has a background in marketing and has worked in both commercial and academic organisations. Andy has over 20 years' experience of developing collaborations between universities and industry and has worked with a wide range of investment partners. He has established and managed spin-out companies and negotiated licenses across a broad range of technologies including therapeutics, drug delivery systems, data, engineering, automotive components, telecommunications, computer gaming and healthcare.
Dr Martin Stow leads on the delivery and implementation of Nexus. Nexus provides seamless access for businesses of all sizes to the expertise, talent, skills and facilities of the University as well as creating a collaborative community of entrepreneurs, startups and small to medium-sized enterprises (SMEs) within the state-of-the-art innovation hub.
Martin is dedicated to ensuring Nexus remains an innovation powerhouse, fostering a vibrant working environment for academics, entrepreneurs and innovative companies. A biochemist by training, he has over 25 years' experience working in senior research and development and strategic leadership roles. They include multinational businesses (as Vice President for Research and Development with Johnson & Johnson) and in start-up organisations, most recently as Chief Executive Officer (CEO) of an innovative DNA personalised skincare business.
Dr Ceri Williams leads a team of research and innovation development professionals across the University. They help academics to develop strategic research and innovation proposals that align with external funding opportunities, address market demand and build on research capability. This includes working with researchers in fundamental and applied research, supporting interdisciplinary collaborations to address complex challenges and securing investment to translate proven science into technologies with societal and economic benefits. The team works closely with academic, industry, public sector and civic partners.
Dr Williams has a strong track record of strategic leadership in this field; she works with an extensive range of external partners and has previously led science and innovation programmes at Yorkshire Forward.
Luke Windsor is Dean of the Leeds Doctoral College (since September 2020) and Professor of Music Psychology in the School of Music, which he joined in 1998. As Dean, he works with academic and professional colleagues across the University, as well as in partnership with Leeds University Union and individual postgraduate researchers. He chairs Graduate Board, which reports directly to the University Senate on academic matters related to postgraduate research, and leads on researcher development for both postgraduate and early career researchers.
The Doctoral College coordinates across the eight Faculty Graduate Schools and the pan-University services that support postgraduate research. It also guides the development of the Leeds Doctorate, our shared vision for the future of postgraduate research at the University, which aims to facilitate a holistic and equitable approach to supporting and developing postgraduate researchers.
Stuart Taberner leads on promoting interdisciplinary research, bringing together colleagues in Science, technology, engineering, and mathematics (STEM), Social Sciences and Arts and Humanities to address complex global challenges that require expertise and understanding from varied perspectives. He is responsible, with Head of Interdisciplinary Research Samantha Aspinall, for encouraging and embedding collaboration across faculties, schools, themes and platforms.
He is keen to demonstrate and further develop the University's interdisciplinary excellence, promoting both blue-skies and challenge-led research to address pressing societal problems such as climate change, anti-microbial resistance or mental health, as well as the new opportunities from Artificial Intelligence (AI), advances in design and technology, and rethinking social and economic models.
Stuart is both an active researcher in the fields of German Studies, Holocaust Studies and Memory Studies and an experienced research manager, most recently as Director of International and Interdisciplinary Research at UK Research and Innovation.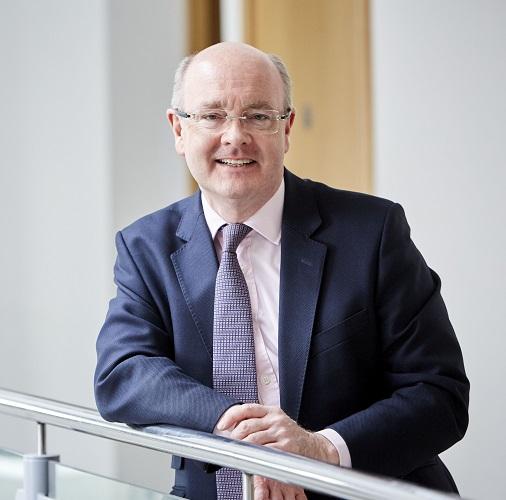 Ian Shortland is responsible for the University's large Corporate Relationships and Major Research Initiatives teams. Ian developed the University's approach to engaging corporate partners with revenues over £1bn. The aim is to support the academic community to elevate conversations to the most senior level – increasing the breadth and depth of our relationships by working with business partners to address their strategic priorities and maximise impact.
Ian initially spent his career as an engineer in the aerospace and defence sector, followed by a role in one of the 'Big 5' global consulting firms, delivering business turnaround, transformation and change for FTSE 100 clients. He went on to negotiate 14 acquisitions in the UK and overseas, setting up and selling his own businesses and performing Non-Executive Director roles with fast growing companies and a FTSE 100 subsidiary. Ian is also a director of C-Capture, a University spin out company.
Phone: +44 (0)113 34 37109
Email: N.Plant@leeds.ac.uk
Professor Nick Plant leads on the development of initiatives to support and enhance the overall research profile of the University on a sustained basis. This includes developing and implementing an institutional-wide quality and impact delivery plan, as well as leading preparations for the Research Excellence Framework (REF).
Nick is dedicating to ensuring that the University continues to invest in its greatest asset: its enthusiastic, high-quality staff. By providing an environment that allows our staff to reach their full potential, he believes the University will continue to grow as a global institution that makes a significant impact in shaping our future world.