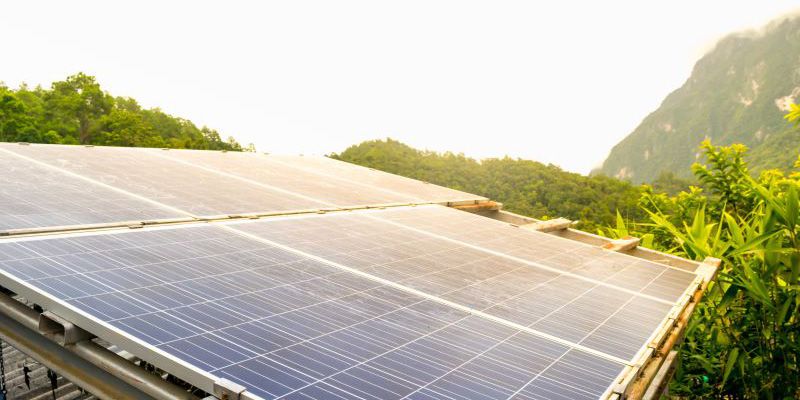 Our Headline Theme is a programme of challenge-led interdisciplinary activity designed to encourage cross-university collaboration.
Each theme will refresh after two years, and is used to underpin opportunities for open intellectual engagement in curated environments such as guest lectures, workshop series and collaborative labs – offering researchers space and time to develop new thinking and collaborations.
Our current theme is 'What comes after the United Nations Sustainable Development Goals (UNSDGs)?', which we launched with three events featuring panels of international experts and thought leaders. You can watch all three of these on our YouTube channel.
Five areas of focus
Within the theme of What Comes After the UN Sustainable Development Goals?, we will address the following five overarching areas:
Culture (the missing pillar)
Culture produces how we think, feel, and express ourselves, and more generally, how we engage with others.
The UN acknowledges the fundamental human right to participation in cultural life, yet culture has been described as the missing pillar in the current Sustainable Development Goals (SDGs) framework – the embodied, experiential constant that underpins all efforts to address global challenges, ranging from climate change to clean water; better health and accessible nutrition; to conflict and forced displacement.
In this segment of our 'What comes after the SDGs' conversation, we seek to engage culture more explicitly with the breadth of disciplines, particularly STEM, to explore what novel research questions—and potential solutions—to present-day and future global challenges can emerge.
If culture is how we live, how we share, and how we make sense of the world, what should the place of culture be in any future iteration of the SDGs and how should it relate to other goals, including health, wellbeing, education, and others?
Rethinking Global Governance
It is no secret that the current architecture of global governance is under severe strain – if not broken entirely.
Climate change, pandemics, war, and other contemporary emergencies all require global solutions. Yet the system put in place after 1945 cannot deliver decisive action or sufficient resources, creating misaligned, fragmented and inequitable global policies that often reproduce social, political and economic models that have been shown to be inadequate.
In fact, the current instruments and institutions often replicate power imbalances relating to colonial histories, economic might, gender, ethnicity, and indigeneity. There is an urgent need to rethink global governance in relation to both old and new challenges, drawing on expertise from across all fields and disciplines, and thinking through different scales of connection, eg inter-personal, local, regional, etc.
What kind of reinvigorated global governance is necessary – but also implementable – to underpin a new SDG framework after 2030?
Collaborative Solutions to Global Health
The COVID-19 pandemic has reinforced the importance of preparedness and prevention in promoting the best possible health outcomes across diverse populations, both locally and globally.
The pandemic has also exacerbated multiple health crises, including preventable diseases, chronic conditions linked to lifestyle but often also to social inequality and mental health, and it has highlighted the link between global health and other global challenges, including climate change, food and nutrition security, water and sanitation, and conflict and displacement.
In any post-2030 SDG framework, it will be vital to understand the diverse contexts in which global health is delivered, to address the multiple interconnections between global health and other challenges, and to identify the interdisciplinary research questions that are required to generate workable solutions.
We aim to explore how disciplines from right across the University can work with a range of external partners to develop these questions, identify new approaches, and point to global, collaborative solutions.
Decolonising Agenda 2030
Discussions about decolonisation have taken centre stage in the higher education sector in recent years.
There is a risk that decolonisation is reduced to questions of diversity, eg diversifying reading lists or the staff body. Although these are relevant issues, decolonisation is, essentially, about epistemic justice. It raises fundamental questions regarding the politics, ethics and methods of knowledge production in the modern university, against the background of the colonial histories of academic institutions and disciplines, the continued legacies of Eurocentrism, and the structures of marginalisation and exclusion towards "Other" voices and perspectives. 
Decolonial thinkers have coined the term "pluriversity" to re-imagine the modern university as a place where the contextuality and multiplicity of knowledge is recognised and embraced as part of a quest for epistemic justice.
We explore what these critical insights bring to bear on the process of designing, conducting and disseminating research in our various disciplines. 
Balancing the risks and rewards of transformative technology
Technology, old, new and yet-to-be developed, is essential for tackling the multiple crises that confront the world, whether climate change; poor health, disease and inadequate nutrition; access to clean water; and so on and so forth.
Simultaneously, the data revolution and Artificial Intelligence (AI) are impacting every aspect of everyday life, from social connectivity, communication and consumption to healthcare, weather, city dwelling, robotics, transport, and surveillance.
Technology, data, and AI present huge opportunities to transform lives for the better, but they also raise serious social, political, and ethical questions around governance, inequality, and the overexploitation of planetary resources.
There is a pressing need, then, to drive technological innovation while developing new frameworks for ensuring equality – within and across societies but also, for example, between the Global North and the Global South – and sustainable techniques for manufacture, use and reuse.
We bring together colleagues from all disciplines to advance science and technology in a way that meets the present and futures needs of the planet and its inhabitants.
Get in contact
Over the course of this theme, we will be announcing a variety of ways University of Leeds colleagues can participate and steer the conversation. If you would like to get involved, find out more or ask any questions, please get in touch with us via our Horizons Institute contact page (Microsoft Form).