Jane Elizabeth Featherstone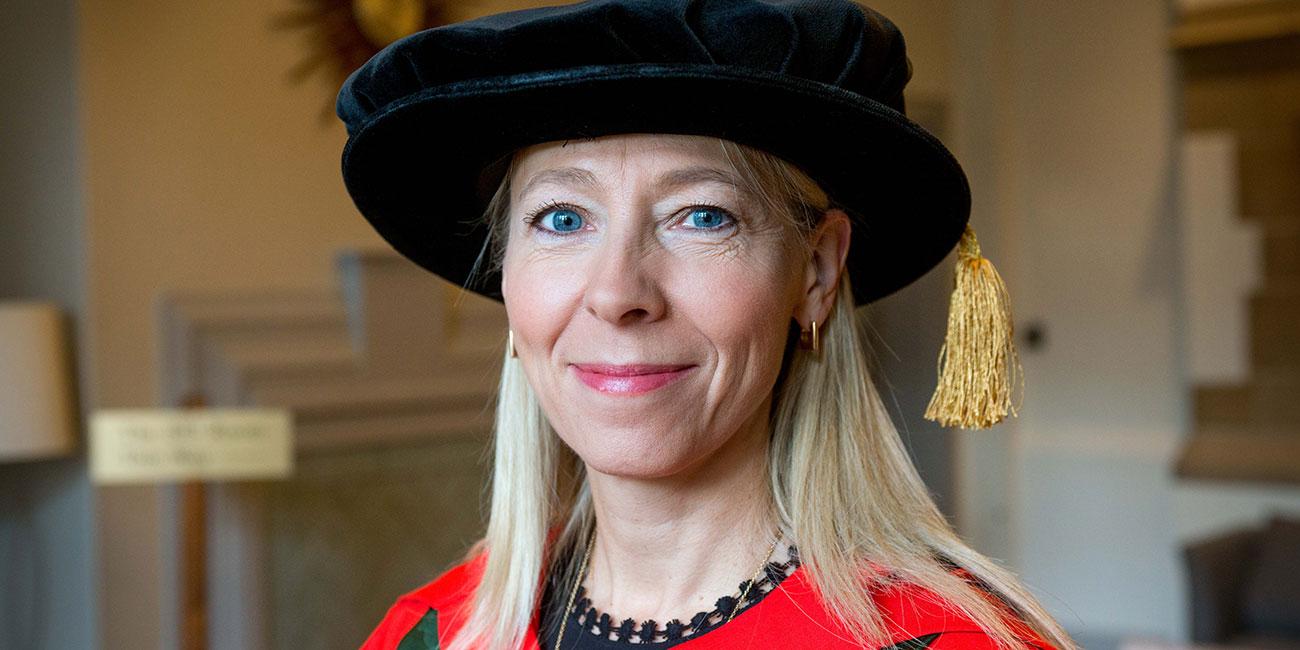 Presentation address by Professor Frank Finlay
"Aspiring to creative excellence… is just what you do… because you're inspired to, because you've been inspired to. You do it because someone once believed you could." These are the words of Jane Featherstone, Fellow of the Royal Television Society, in her 2017 BAFTA lecture on creative excellence in television.
The inspiration underpinning Jane's own career came from the lively and varied cultural education offered by her parents. Ian McKellen's performance in Coriolanus ignited a life-long love of theatre – clearly Jane had an eye for an excellent writer and script from a very early age!
At home television was always on an equal footing with other art forms, and it has been the arena for Jane's tremendous professional success since graduating from the University of Leeds in History and German. After a brief stint as Personal Assistant to one of the most famous footballers on the planet, Jane's career took her from renowned independent producer Hat Trick, where she worked on popular comedy shows such as Have I Got News For You, to independent film company Kudos, in 2000, as, variously, Head of Drama, Creative Director and Chief Executive. In 2015 Jane founded her own production company Sister Pictures.
As Executive Producer, Jane has found the idea, the writer, and the backers, commissioned the script, and steered to completion some of the most innovative, ground-breaking, multi-award winning, popular TV dramas: Spooks, Humans, Hustle, The Hour, Life on Mars, Ashes to Ashes, and Broadchurch. She is passionate about supporting new, diverse and inclusive talent, observing that: "Television drama helps us to make sense of the world we live in. It follows that, in order to understand as much of the world around us as we can, we must hear from writers from all walks of life, irrespective of their gender, ethnicity, disability or background."
Jane's latest production, Chernobyl for HBO, is, in the eyes of one prominent critic: "TV that doesn't just get you thinking, it stops you sleeping."
Chancellor, for producing landmark series of utterly compelling TV drama, providing the nation with unforgettable communal viewing experiences, and for her commitment to encouraging equality and diversity in the TV industry, I present to you for the degree of Doctor of Letters, honoris causa, Jane Elizabeth Featherstone.