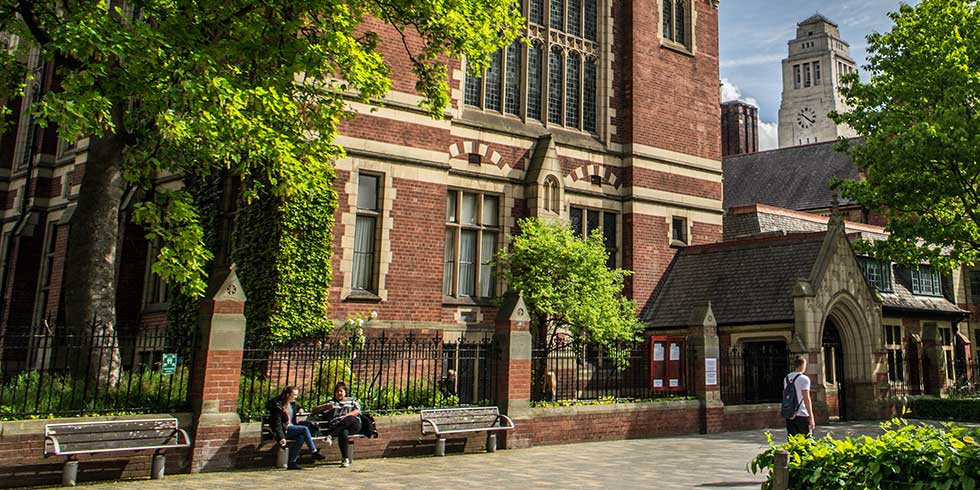 We encourage and support our staff as they develop high-quality international research collaborations, and as a university we foster strategic, global, institutional and industry partnerships.
Our staff connect with organisations such as the British Council, UK Science and Innovation Network, and RCUK overseas offices and apply and secure international funding from various sources including the EU, the Newton Fund, Global Challenges Research Fund (GCRF), and other overseas funding bodies.
Leeds is ranked as one of the 40 most international universities in the world.
Wherever possible, we ensure our research delivers benefits to society and the economy. Our strength and facilities enable us to contribute distinctive research to help tackle seven global challenges – cities, climate, culture, energy, food, health and water.
We engage with international businesses to develop research, innovation, executive education, continuing professional development and student employability opportunities.
International research networks
The University of Leeds is part of a number of international research networks which help us maintain our international research presence and develop new research opportunities.
Worldwide Universities Network
The University is a founder member of the Worldwide Universities Network (WUN), which consists of 23 research-led universities collaborating on research, postgraduate degree programmes and continuing professional development. The network brings together researchers from around the world to collaborate on some of the most pressing global challenges.
Its research focuses on four themes:
responding to climate change
public health (non-communicable diseases)
global higher education and research
understanding cultures
Within each of these areas is a collection of high-quality collaborative research programmes involving WUN member universities along with other academic institutions, governments, international agencies, foundations and industry. The network funds high quality research collaborations and promotes researcher mobility between partner institutions.
RENKEI
The Research and Education Network for Knowledge Economy Initiatives (RENKEI) is a partnership of six UK and six Japanese universities aiming to develop innovative solutions to the challenges facing knowledge-based economies by bringing together talented individuals from both countries.
RENKEI members collaborate on the following areas:
technology and knowledge exchange with industry
student mobility
universities and social engagement
UK-Jiangsu World-Class Universities Consortium
Jointly spearheaded by the British Council, Universities UK, and the Jiangsu Provincial Department of Education, the consortium draws its impetus from the Chinese government's World-Class Universities and First-Class Disciplines initiative, which seeks to develop several of its institutions into world-class universities by 2020. Jiangsu province, ranked second in terms of GDP out of China's 23 provinces, has been earmarked as being key to these ambitions and is already home to several of the UK's flagship 'one-to-one' higher education collaborations, such as Xi'an Jiaotong-Liverpool University in Suzhou.
Objectives
To build a platform that will deepen and broaden the level of strategic engagement and collaboration between universities in the UK and Jiangsu.
To raise the profile of higher education in Jiangsu in the UK and of the UK higher education sector in Jiangsu.
To harness multilateral cooperation as a mechanism to raise the quality and competitiveness of the participating institutions; sharing opportunities and addressing shared challenges together.
Currently there are 14 UK members and 23 Jiangsu members. Find out more about the UK-Jiangsu World-Class Universities Consortium.
How to partner with us
The International Market Development team provides support to the University in developing and maintaining partnerships. If you would like to partner with the university, please contact us on: