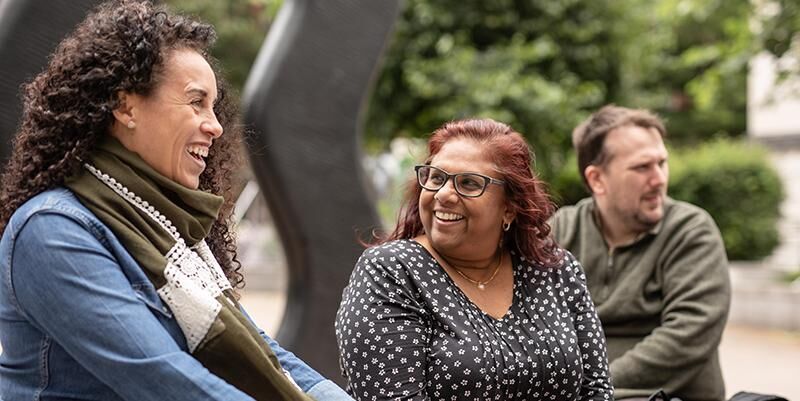 Our on-campus and online events will help you find out more about the Lifelong Learning Centre's extended degrees with a foundation year and our full and part-time degrees for adult learners.
You can also join us at our general sessions, where we will cover topics such as student finance, returning to education and support for mature students.
If you have any questions, you can also complete the Lifelong Learning Centre enquiry form and someone will get back to you.
Our upcoming events
Preparing for university
Studying as a mature student and campus tour
Join us on campus at this free, family-friendly event, to find out more about studying as a mature student at Leeds.
In the afternoon session, we will take a tour of the University campus, to show you what it has to offer mature students.
You are welcome to attend both sessions or choose either the morning or afternoon session, and lunch will be provided.
An introduction to student finance
Are you thinking about applying for university in 2023 and want to find out more about the financial support available to you? Join us at one of our free events, either online or on campus, to find out more about:
applying for student finance as a mature student
loans and grants available from Student Finance England
support available to mature students at the University of Leeds
additional financial assistance you may be entitled to
Light refreshments will be served at the on-campus event.
Adult learner drop-in
Are you thinking about your next steps? Have you never had the chance to get a degree?
Visit us at the Lifelong Learning Centre to learn more about studying as a mature student and find out about the support available to help you get back into learning.
Drop in anytime between 10am and 2pm or 4pm and 7pm to:
explore our courses for adults (part-time options and flexible entry requirements)
hear from our current students and course tutors
find out about financial support for students
learn about other support available and get advice on your next steps.
Children are welcome and feel free to bring a friend!