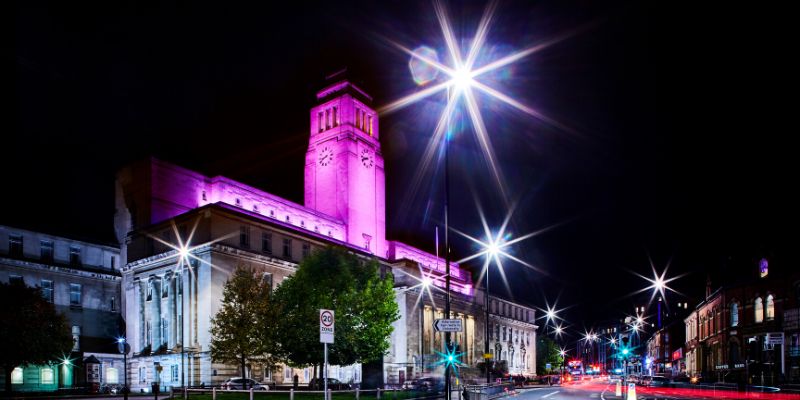 The University of Leeds is hosting three spectacular art installations as part of Light Night 2022.
Light Night, the UK's largest annual arts and light festival, is back and for two days - Thursday 13 October and Friday 14 October- Leeds will be transformed with illuminating artworks and captivating performances across the city.
Light Night was first established in 2005 and attracts more than 100,000 people to the city centre over two nights.
This year's event will have the theme of Playful City, with more than 50 mesmerizing light installations, dynamic projections and interactive artworks across some of the city's most iconic locations.
As part of the celebrations, the University will host three exciting installations on campus.
Events on campus
Under Pressure, grassed area adjacent to University Square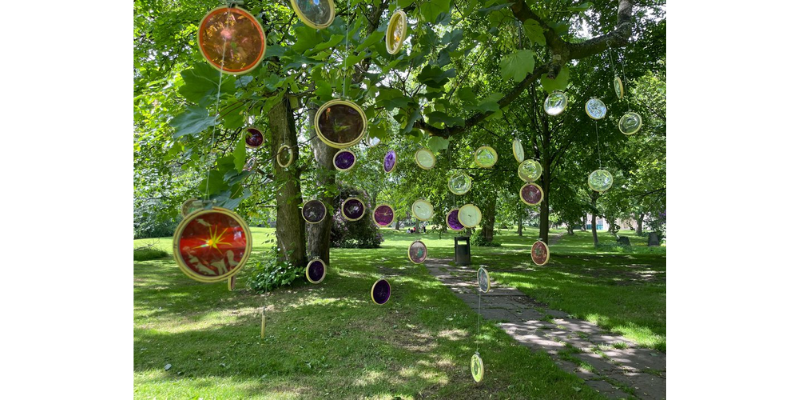 Under Pressure was created by postgraduate researchers Alex Gresty and Catherine Howard when they were paired together for the Leeds Creative Labs programme.
They punctured coloured cellulose films to create a starburst fracture pattern. Incorporating Catherine's cross-stitch work, they secured the films in embroidery hoops, stacking the coloured films to reflect, refract and create complementary colours.
There are over 100 hoops which are lit to accentuate their colours.
Voicing Silence, Parkinson Court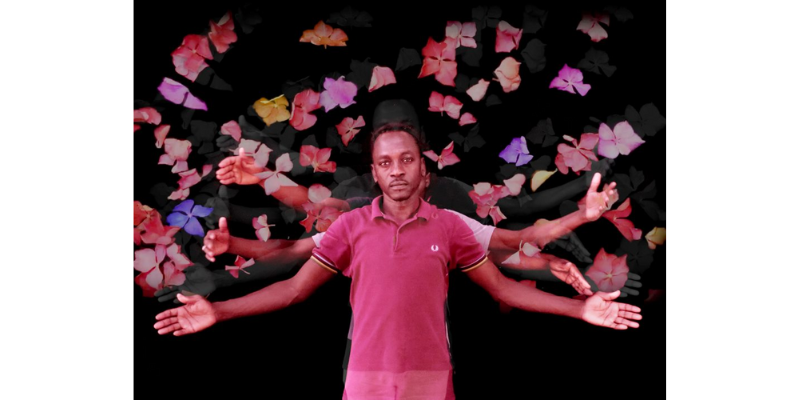 Voicing Silence by artist Louise Chapelle is a double layer holographic video, presented within a South-Asian inspired Spirit House structure.
It is a beautifully edited collaborative community performance including dance, animated paper flowers and singing.
Created in collaboration with other artists and people from a range of ethnic and cultural backgrounds, it responds to today's global extinction crisis and what this means on a human level.
Extreme Water, The Bragg Centre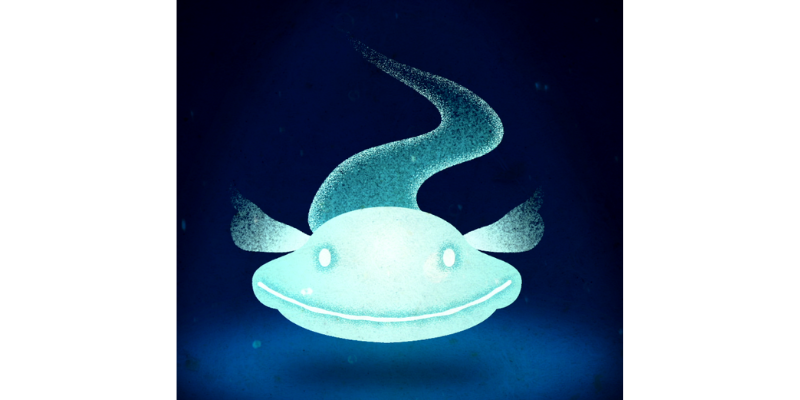 Extreme Water explores the depths of the ocean where water is under enormous pressure. What happens to the properties of water under these conditions? And how can organisms adapt to living in such extreme conditions?
The Dougan Group work with Martyn Wilson of Hardwired to shine a light into the darkest depths of our planet.
Further Information
Visit the Light Night website to find out more about what's happening across the city.
For media enquiries email the University Press Office at pressoffice@leeds.ac.uk.