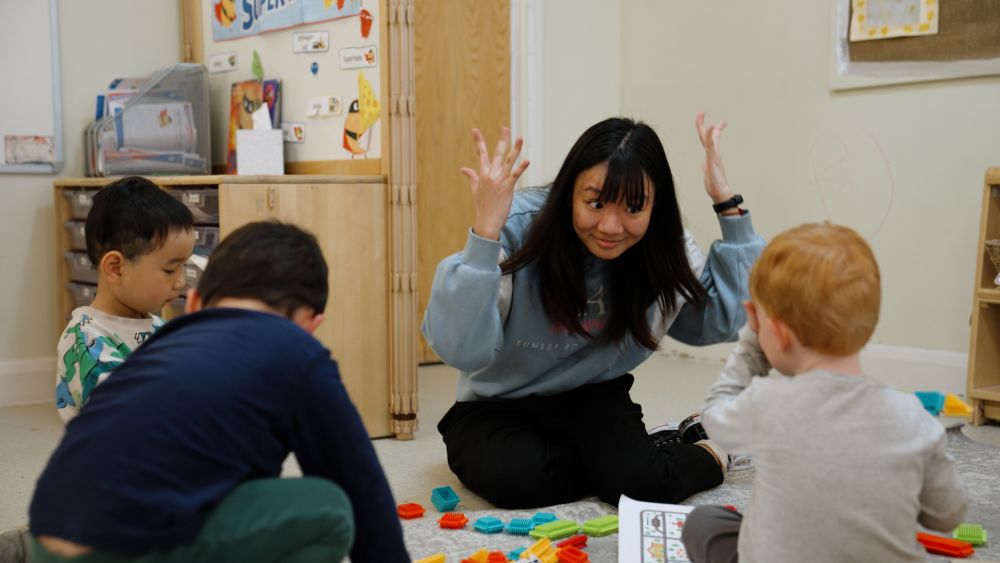 University of Leeds staff and students are making a difference to the futures of children and young people in local communities, the city of Leeds and around the world.
As we celebrate World Children's Day 2023, we're turning the spotlight on the School of Education's academics and students.
The School is driving research, influencing policy makers, engaging charities, conducting research in schools and collaborating with partners.
The School of Education is ensuring the best outcomes for children educationally, socially and economically. It does this by working with partners such as Bright Beginnings Nursery on campus, Careers Teachers and Red Kite Teacher Training to offer students invaluable real-life experience of childcare settings, as well as partnering with initiatives like Child Friendly Leeds.
It's through this collaborative work that real impact can be made – echoing the University's academic strategy 'Universal Values, Global Change' - by taking research and innovation and applying it to make a difference to society.
Royal Visit
One of the School's most high-profile collaborations happened in early 2023 – when the University of Leeds welcomed HRH Princess of Wales, whose work to raise awareness of the importance of Early Years has attracted headlines around the world.
The passion and desire to affect change that the Princess of Wales saw during her visit is something tutors at the School of Education recognise in many of their students.
Her visit also inspired students. Emma Joynes, a student who met the Princess of Wales during her visit, says: "Her visit inspired me to be a childhood family support worker." 
Read more about the Early Years and how together, we can do better.
Further information
For further information, please contact Corporate Communications Officer Becky Pascoe at r.pascoe@leeds.ac.uk