A challenge between friends went on to raise over £7 million for NHS Charities Together during the COVID-19 pandemic.
Olivia Strong MBE (Politics and Sociology 2015) has been a runner all her life. But in March 2020, as lockdown hit the UK, her usual loop led her on an altogether different path.
Halfway around her daily run, Olivia noticed how many more people were out doing the same thing. An idea was born: Run 5K, donate £5, and nominate five others to do the same.
And what began as a challenge between friends went on to raise over £7 million for NHS Charities Together during the COVID-19 pandemic.

In this edition of our My Leeds Story podcast, Ed speaks to the founder of Run For Heroes about the tale behind the record-breaking campaign, her time at Leeds – including jogging around Hyde Park, and trips to the Yorkshire Dales – and her latest fundraising initiative: 5K May.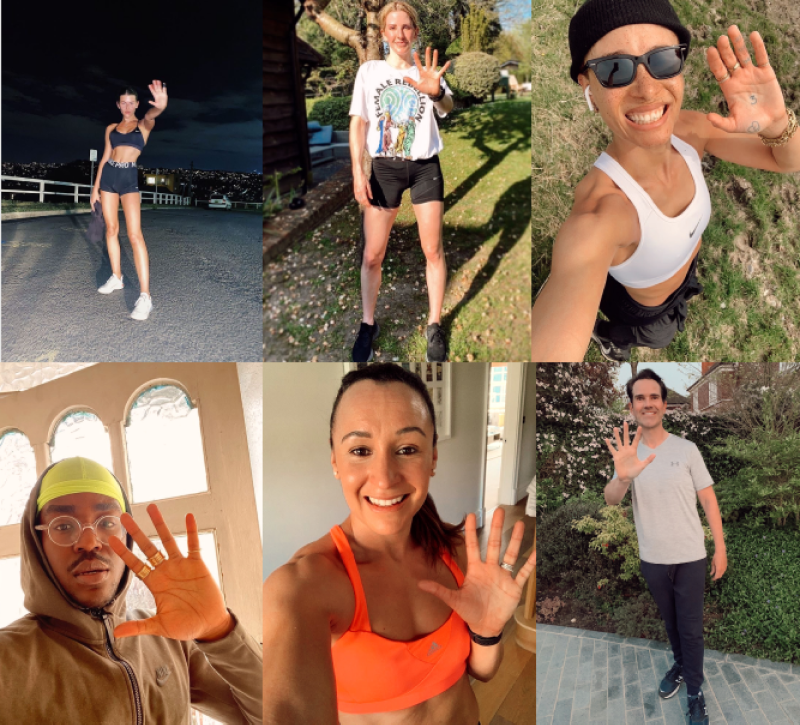 "At every point of crisis, I've done something to try and raise money," Olivia says. "When I was eight, the Boxing Day tsunami happened. I went around all the local shops in Edinburgh and I got them to donate stuff, then I did a tombola at the end of my street."
"It raised about £2,500 and it was used to rebuild one of the harbours."
The success of the Run For Heroes campaign did not come about by chance.
The timing, just as the nation looked to help in any way they could, along with Olivia's desire to make a difference, helped initiate a campaign that broke Virgin Money Giving records for the total raised on an individual page, with over 1.5 million participants getting involved across the globe.
She never imagined it would go so far: "If you had said to me at the start that you're going to raise £7 million for this idea, I'd have said 'you're mad'."
It started with a run
Much of Olivia's time outside of studies at Leeds was spent co-ordinating Leeds RAG Fashion Show, which would raise over £15,000. But it was also a time when she began to discover the benefits of running for both mental and physical wellbeing: "I'd done sprinting when I was younger, and in Leeds I started to run regularly around Hyde Park to clear my head. Running has helped me to sort out so many decisions in my life."
So when COVID-19 restrictions meant Olivia's work as a freelance documentary producer in London all but disappeared, she knew how to keep on top of things. She moved back home to Edinburgh to take stock, and she went for a run. "I was freaking out, because I didn't know how I was going to afford rent in London. And that's when I saw how many people were running.
"I was looking for ways I could help. I called up my mum, and was like, 'I've got this idea.'" The rest, as they say, is history.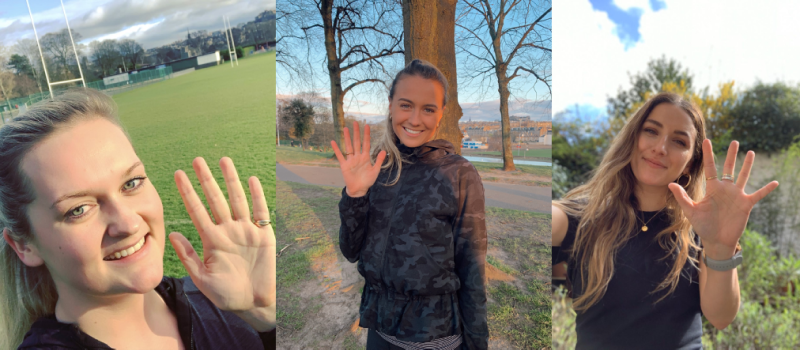 Making a difference
Olivia is quick to point out that although she came up with the idea, the growth of the challenge was not down to her alone.
Her friend India Pappalardo-Strachan (Co-Founder and now a Trustee) helped to brand the campaign. Alice Roberta Taylor (also a Trustee) took care of writing press releases and spreading the word. The desire of the nation to do their bit during crisis was crucial.
Celebrity endorsement went a long way, too: "When Mo Farah got involved, that was amazing. And then Ellie Goulding did it, and she's got 14 million followers on Instagram. It made such a difference."
All the money raised was donated to the NHS Charities Together COVID-19 appeal, supporting the welfare and wellbeing of health workers during the pandemic. There followed a second campaign: Faster 5k Fridays, which raised over £35,000 for The Care Workers Charity.
The crowning moment arrived in the form of a confidential email from Buckingham Palace in August 2020. "It said I was to be awarded an MBE for my services to fundraising during COVID-19. I honestly thought it was one of my friends playing stitch up. I nearly fell off my chair when I opened the attachment.
"It was so special to be given this honour," Olivia adds. "But the MBE is not for me – it's a Run for Heroes MBE for our whole community."
There followed the ultimate question: how to follow a viral success like Run For Heroes?
"We sat down one night and talked it through to the early hours. We knew we had an engaged community of amateur runners, and we knew there was more good to come from it."
The natural progression was for Run For Heroes to become a registered charity, with the goal now being to encourage people to be active while raising vital funds for health and wellbeing.
"We decided to 'own' the month of May. People run a 5K every May and donate £5 to any charity, and once you've done that, you earn a goody bag of rewards and incentives. If we raise any amount, we'll be happy. If you go in with these kinds of small goals, you can be surprised by where you get to."
Olivia and the Run For Heroes team know that better than anyone.
Further information
Participants can sign up, take part and donate to the 5K May challenge by visiting the Run For Heroes website.
Listen to more podcasts from the Advancement team at the University of Leeds by subscribing to the My Leeds podcast.