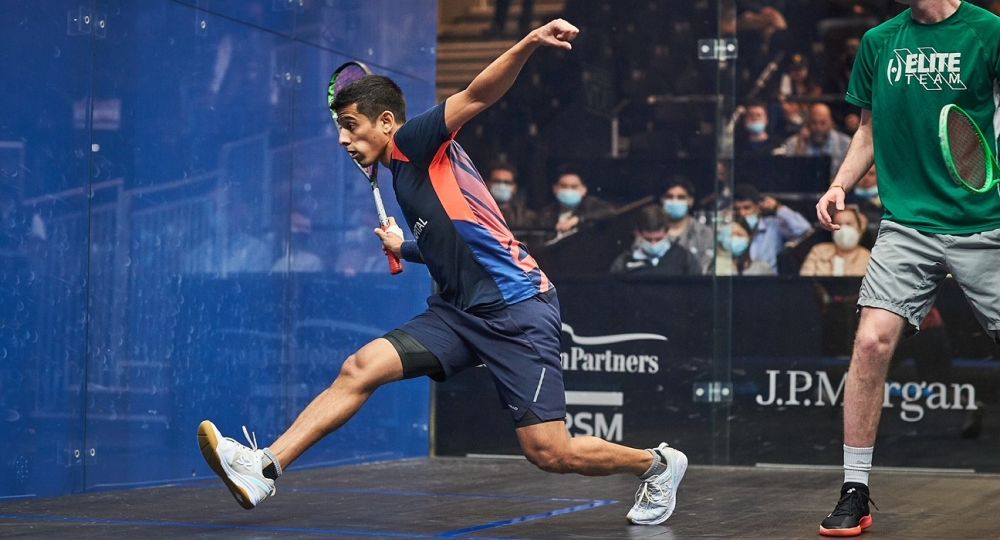 Indian squash star Saurav Ghosal (Economics and Management 2008) honed his skills whilst studying at Leeds, and aims to add Commonwealth gold to his illustrious medal collection at Birmingham 2022.
Saurav Ghosal doesn't hesitate to answer the question.
"What is your aim for the Commonwealth Games?"
"To win," Saurav says. "One game at a time, one opponent at a time. You can't think too far ahead. But I aim to win."
It's something Saurav has been doing over a professional squash career spanning 17 years.
The world number 15 holds a record 13 Indian national titles, 10 Professional Squash Association tour titles, a gold in the Asian Games and a gold in the World Championships. He's a trailblazer, the first Indian player to break into the top 10 in the world. He took silver in the Commonwealth Games mixed doubles four years ago.
It's naïve to think he'd aim for anywhere but the top step of the podium.
"If I feel like I don't have the mental and physical drive to compete at the top, I wouldn't play any more," he says. "It's a question of whether I'm physically and mentally willing to keep pushing. Right now, I certainly am."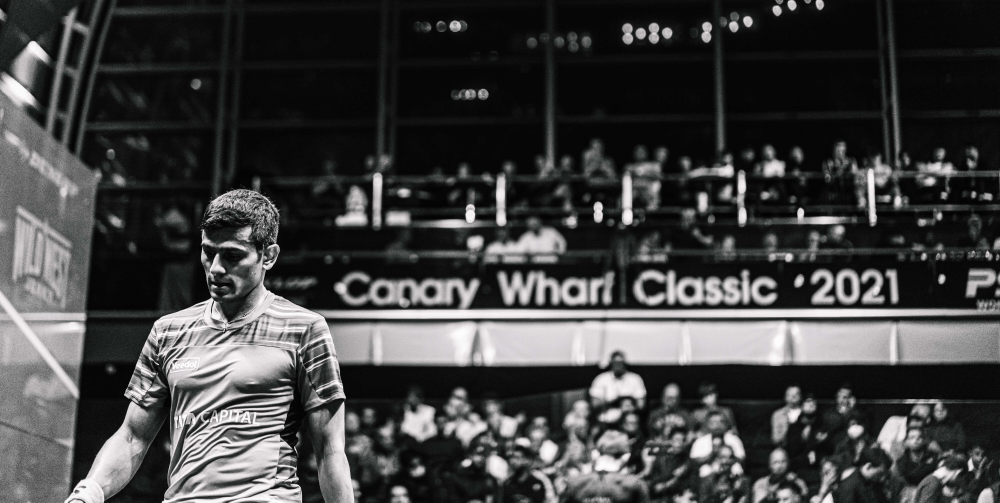 Saurav grew up in Kolkata, India, and like so many youngsters, he idolised cricketing superstar Sachin Tendulkar. Though a promising cricketer himself, at the age of 13 Saurav chose squash instead – almost unthinkable in a country besotted with cricket. "I loved squash," Saurav says. "I decided that was what I would do, and that was that."
As fate would have it, parallels can still be drawn to his hero. Much like Tendulkar, Saurav has been the best in his country for over a decade. Much like Tendulkar, Saurav's achievements are inspiring for generations to come. And much like Tendulkar, who travelled to Yorkshire as an 18-year-old to ply his trade in county cricket, Saurav also made his way to Leeds.
"I was 16 at my first World Junior competition in Chennai in 2002," Saurav explains. "I watched James Willstrop play, an English player who would go on to become world number one. His father Malcolm was his coach; James won the tournament and won it in such style. I decided I wanted to play like James and train under Malcolm. I found out they were based at Pontefract Squash and Leisure Club near Leeds."
With the same determination that saw him choose squash over cricket, two years down the line, Saurav flew over to England to view the Pontefract facilities. Malcolm advised Saurav to study at a local university, and they settled on Leeds for its location and "the excellent economics course". Saurav trained with Malcolm at Pontefract and remained within the setup for more than seven years.
"I'm eternally grateful to Malcolm. He made me into the player I am today. He had an uncanny ability to make things very simple. He explained things in a way that gave me a lot of clarity in how to structure points and games to succeed at the highest level – and then for every piece of theory he gave, James was a practical demonstration.
"Those were great days, and every time I pass the Parkinson steps it brings back a lot of memories. I loved the chaos of it all – catching the bus from Oxley Residence, the lectures, eating in the refectory, straight to training, trips abroad for tournaments. I fell in love with the city of Leeds, and I stayed there for some time after graduating."
Now based in India, Saurav returns to the UK for the Games high on confidence. After a strong training block – which typically involves three sessions a day, eating and drinking well, and "being organised in life to provide clarity in training" – Saurav has an eye on both the individual and mixed doubles titles.
In the latter contest, he won World Championship gold alongside sister-in-law Pallikal Karthik in 2022. In the former, he is seeded third behind Paul Coll of New Zealand, and Joel Makin of Wales. But to claim Commonwealth gold – the only gold missing from his medal cabinet – he may also have to face current Commonwealth champion and former training partner, James Willstrop.
Saurav smiles: "Since that first day I saw him in Chennai, I've played James a lot. He's a great friend. If we have to play one another, it'll be a good watch. Malcolm sadly passed away in 2021, but I'm sure he would have been proud to see what we've achieved since.
"Whatever happens, it's not going to be easy. The Commonwealth Games is one of the strongest competitions in the world, but I've been doing this a long time and I know what I have to do."
Further information
For more information contact Ed Newbould, Digital Communications Officer at the University of Leeds, by email on e.w.newbould@leeds.ac.uk.