Precious 17th century copies of plays by Tang Xianzu – Shakespeare's Chinese contemporary – have come to light as part of a unique international theatre project at the University of Leeds.
The work of the Ming Dynasty playwright – who like the Bard died 400 years ago this year – is being celebrated with performances by students from the University of Leeds, while their counterparts from Beijing's University of International Business and Economics will put on Shakespeare.
After months spent rehearsing their respective adaptations of Tang and Shakespeare plays on opposite sides of the world, the students came together in Leeds on 27 July to premiere their performance of A Midsummer Night's DREAMING Under the Southern Bough in front of the Chinese Ambassador to the UK, His Excellence Liu Xiaoming.
The global collaboration, William Shakespeare and Tang Xianzu: Celebrating a 400 Year Legacy, has seen students in Beijing and Leeds work around the common theme of dreams, preparing for back-to-back performances of their contemporary interpretations of A Midsummer Night's Dream and Nanke-ji (The Story of Nanke, also translated as The Dream Under the Southern Bough).
After the premiere in Leeds, the production moved to the Edinburgh Festival Fringe, then major cities in China including Fuzhou – Tang's birthplace.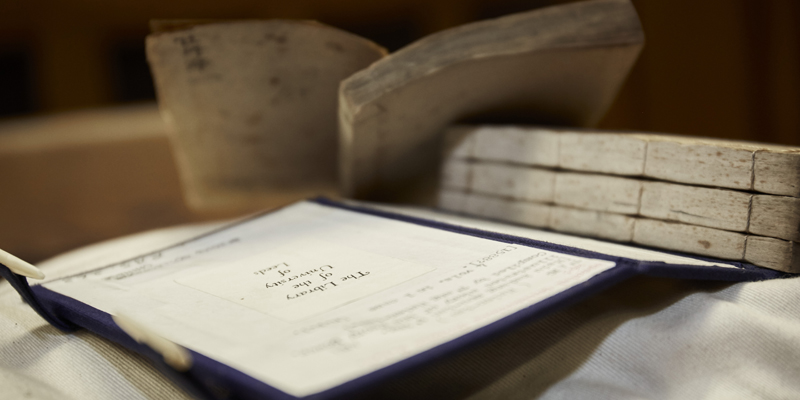 The Shakespeare-Tang research collaboration is among many public talks, academic lectures and an exhibition showcasing the expertise of Leeds academics during 2016, ranging from music in the Bard's work to his influence on Africa and the Middle East.
Professor Martin Butler from the School of English embarked on a two-week lecture tour of university, school and theatre professional audiences across China as part of the British Council's Shakespeare SMART Talks series.
Meanwhile School of English colleagues Professors Jane Plastow and David Lindley have been interviewed for Folger Shakespeare Library podcasts – respectively about the Bard's legacy in Africa, and music for his lyrics.
And in Leeds, a major exhibition opens in September at the University. For All Time: Shakespeare in Yorkshire opens at the University's new Treasures of the Brotherton Gallery, on 5 September. To find out more, see this news item.
The gallery has a rare Shakespeare First Folio on permanent display. Visit and see for yourself, or enjoy a virtual flick through its pages here: https://library.leeds.ac.uk/special-collections-shakespeare.
Shakespeare (1564-1616) is believed to have died on the same day he was born – 23 April. On that day this year, staff from the Treasures Gallery were at the Trinity Leeds shopping complex, which hosted a day of activities to celebrate the Bard's life and work.
Staging China
Professor of Chinese Theatre Studies Ruru Li, from East Asian Studies at the University, is one of those leading the Anglo-Chinese theatrical project.
She said: "Shakespeare and his Chinese contemporary Tang Xianzu are the greatest playwrights of their respective theatres. Their plays make us weep, laugh and imagine; they also touch our hearts and souls.
"Our project, with Chinese students working on an English play and British students on a Chinese play, allows the two traditions to talk to each other and the two groups to commune with spirit, voice, body, and breath. It is a genuine intercultural practice, both thought-provoking and a great pleasure for everyone involved.
"The project is making people think about the value and relevance of two classic plays to contemporary society and will also enhance cultural exchange between China and the UK."
On his visit to the UK last October, Chinese President Xi Jinping endorsed the idea of a joint celebration of both playwrights to help deepen cultural understanding between the two countries.
"China and the UK can join in celebrating the legacies of these two literary giants, to promote interpersonal dialogue and deepen mutual understanding," he told guests at a dinner hosted by the Mayor of London.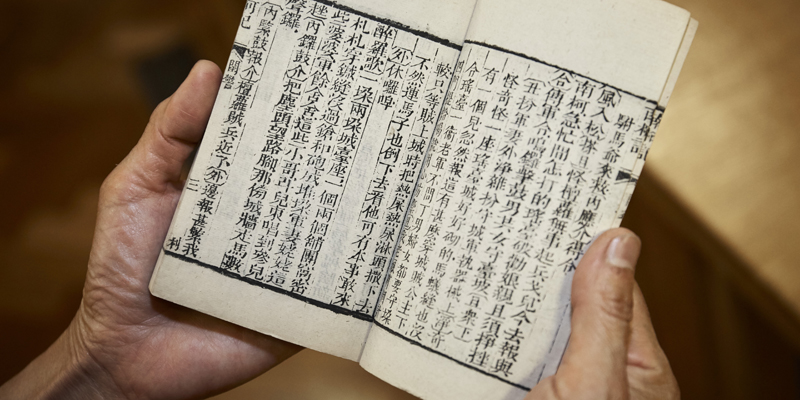 Steve Ansell is Artistic Director of the University's stage@leeds theatre venue. He co-wrote the new production with School of Performance and Cultural Industries colleague Dr Adam Strickson and is also directing it.
He said: "This is a groundbreaking project that will allow two groups, from two cultures, the opportunity to creatively explore, understand and appreciate each other's similarities and distinctions through the work of two great writers and the shared language of theatre.
"The two stories have the same overarching theme of 'dreaming', which can bring Shakespeare and Tang Xianzu – as well as Britain and China – together."
Performances will be presented initially by the students at their own universities, before being performed 'back-to-back' at the University of Leeds' stage@leeds venue on 27 July, then at the Edinburgh Fringe from 5-13 August (at theSpace @ Niddry St). From 13-27 September, the show will tour Shanghai and Beijing. The Leeds students will go on to perform in Tang's hometown – Fuzhou in Jiangxi Province – during the Tang Xianzu Memorial Festival.
The Shakespeare-Tang research collaboration is also featuring a series of lectures, workshops and cultural exchanges.
Further information
For further information contact the University of Leeds press office on 0113 3433996 or pressoffice@leeds.ac.uk.
Image shows Ruru Li, Professor of Chinese Theatre Studies, examining one of the Tang plays, which have been brought out of storage from Leeds University Library's Special Collections, alongside the University's copy of Shakespeare's First Folio, on permanent display in the Treasures of the Brotherton Gallery.