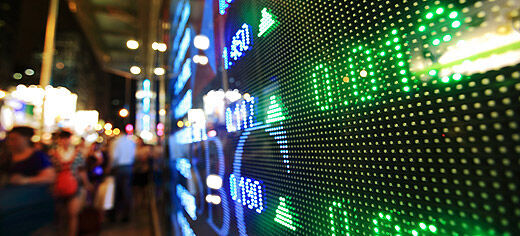 Martin Wolf, Chief Economics Commentator of the Financial Times, will discuss the future of the world economy at a special lecture at Leeds University Business School this month.
Wolf is widely considered to be one of the world's most influential writers on economics and was awarded the CBE (Commander for the British Empire) in 2000 "for services to financial journalism".
He will deliver the 3rd annual lecture held in honour of the late Professor Ali Mohammed Khusro, who studied at Leeds before embarking on a glittering career in his native India. The Khusro lecture series is organised by The British Northern Universities India Forum (BNUIF); a research partnership between India specialists from social sciences, economics and management at the Universities of Lancaster, Leeds and Manchester.
Martin Wolf's lecture is entitled 'The Great Convergence: India, China and the Future of the World Economy'. The lecture takes place at 6.30 on the 31 October 2011 in the Yorkshire Bank lecture theatre in Leeds University Business School.
Professor Khusro was awarded a doctoral degree by the Economics department at Leeds and went on to a distinguished career in academia and government in India. He later moved on to journalism and became former editor of The Financial Express.
Martin Wolf is an associate member of the governing body of Nuffield College, Oxford, an honorary fellow of Corpus Christi College, Oxford University, an honorary fellow of the Oxford Institute for Economic Policy (Oxonia) and a special professor at the University of Nottingham. Recently, he served as a member of the Independent Commission on Banking (ICB).
For more information about the event contact events@lubs.leeds.ac.uk
Leeds University Business School is among the leading UK university-based business schools with a high reputation for research and a history of successful partnerships with industry and commerce at local, national and international levels.
For further information:
Please contact the University of Leeds Press Office on +44 (0)113 343 4031 or email pressoffice@leeds.ac.uk