The University of Leeds is among the top performing higher education institutions in England for generating impact around its research, according to an analysis by Research England.
Research England – a part of UK Research and Innovation - has published its Knowledge Exchange Framework (KEF). The framework aligns with many of the University's key goals to strengthen the economy by sharing its knowledge with business, industry, community groups and the public sector.
By sharing our knowledge with business, industry, and charitable and public-sector organisations we are creating a brighter future for the Leeds City Region.

Professor Nick Plant, Deputy Vice-Chancellor: Research and Innovation
Leeds has a strong track record for undertaking research and development to improve lives around the world, with research that ranges from working with business and industry in the Leeds City Region to increasing agricultural yields in Africa.
Central to that major research endeavour is public engagement - explaining the implications of research and building trust and accountability in the process.
Professor Nick Plant, Deputy Vice-Chancellor: Research and Innovation, said: "Knowledge is the lifeblood of the University, with our knowledge exchange activities key to ensuring that our great research reaches the people who can most benefit from it.
"Through research-inspired public engagement, student education and outreach we are helping to inform and inspire our local communities. And, by sharing our knowledge with business, industry, and charitable and public-sector organisations we are creating a brighter future for the Leeds City Region, the nation and indeed the world."
KEF has measured knowledge-exchange activities in seven areas: public engagement; working with business; intellectual property (IP) and commercialisation; local growth and regeneration; skills enterprise and entrepreneurship, working with the third and public sectors, and through research partnerships.
Compared with the other research-intensive Russell Group universities, including Oxford and Cambridge, Leeds was in the top ten percent for public engagement, launching spin-out companies to commercialise research, and in forming partnerships with charities and the public sector.
David Sweeney, Executive Chair of Research England, said: "Universities' engagement with society through Knowledge Exchange is an essential part of their mission alongside research and teaching.
"The Knowledge Exchange Framework will help universities understand where their strengths are, relative to others with similar missions. It showcases a diverse picture of the tremendous work they do in their places, nationally and internationally."
Further details about KEF are available on the Research England website.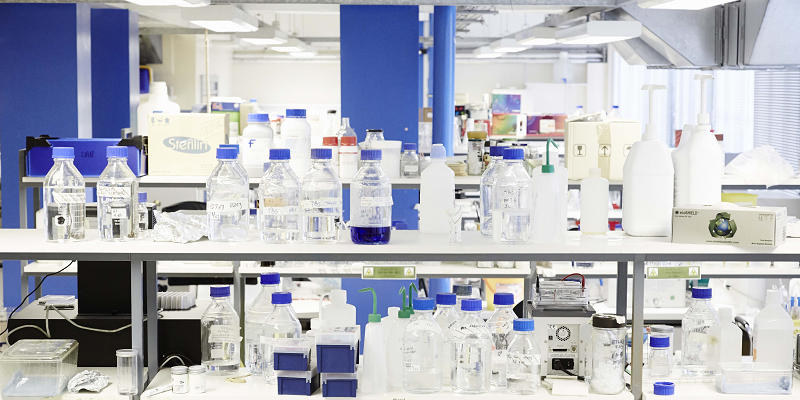 These are the key findings of the KEF review:
Public engagement
Leeds was among the top 10 percent for public engagement.
Be Curious is the annual research festival at Leeds, where the public is invited to find out, explore and investigate what research is taking place at the University of Leeds. Be Curious can include 'live' research, as well as opportunities for the public to discuss the way forward for some research projects. It is one of the ways that science is made relevant to people's lives and to maintain trust in in the University's research.
So important is the role of public engagement in generating impact around research that the University requires all research projects to include a public engagement component.
IP and commercialisation
The University was also scored as being in the top ten percent for knowledge exchange through IP and commercialisation.
Spin-out companies are a way that universities can commercialise the findings of research and attract investment from business or industrial partners.
In 2019/20, Leeds had 28 spin-out companies in its portfolio which collectively employed around 1,200 people and generated more than £79 million in turnover. Those companies attracted a further investment of £103 million.
One such start-up is LUNAC Therapeutics, a spin-out company developing the next generation of anticoagulant medicines to prevent heart attacks and strokes. The problem with existing anticoagulants is that they increase the risk of internal bleeding.
The approach being taken by the company is based on ten years' research at the University and involves developing a drug that blocks the enzyme that causes clots to form. Because the drug is highly specific, it does not interfere with the body's normal mechanism to control internal bleeding.
A top ten percent scoring was given for working with the third and public sectors and a top 20% scoring was given for working with business, and in forming research partnerships. It scored in the top 30 percent for working with business.
Local growth and regeneration
The University is active in strengthening the economy of the Leeds City Region. It leads the MIT Regional Entrepreneurship Acceleration Programme, which encourages business and industrial growth through innovation.
Leeds has been involved in notable achievements in this area although KEF has placed Leeds in the bottom 40 percent of like-for-like universities for knowledge exchange around local growth and regeneration.
The KEF score is calculated in part on the number of economic regeneration grants a university secures. When it comes to regeneration, Leeds works through partner organisations so its grant income can appear lower.
An example of the collaborative approach with business and industry can be found at NEXUS, a £40 million hub on campus which enables business and industry to benefit from expertise in the University to drive innovation. There is a close partnership between the healthcare and med-tech sectors and the University to improve health and social care.
Researchers have worked with Leeds City Council on the role it can play to reduce the impact of climate change.
Also, entrepreneurial students are supported to start their own businesses through the SPARK entrepreneur support scheme, which is a part of the Nexus innovation community. Over three years, SPARK has supported 185 start-ups which have generated over £13.2 million, created 297 jobs and secured external investment of £5.4 million.
In terms of knowledge exchange around skills, enterprise and entrepreneurship, Leeds was placed in the bottom 30 percent but is improving this performance by increasing the number of CPD or continuous professional development courses it runs for organisations.
For more information, contact David Lewis in the Press Office at the University of Leeds by email on d.lewis@leeds.ac.uk.