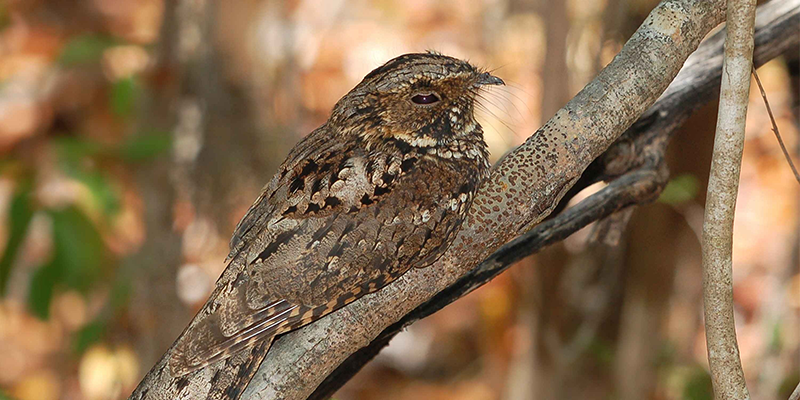 New and exclusive works from award-winning writers and artists will be launched every day this week, inspired by a mysterious nocturnal bird.
The University of Leeds in partnership with Natural England and The Leeds Library will post creative pieces on a dedicated website from 8 to 13 June, inspired by the nightjar - a bird whose elusive habits have prompted myth and legend.
The public will be asked to respond creatively to the pieces on social media.
'Nightjar Nights' is part of Nature Revealed: Tracks, Traces and Trails, a project funded by the Arts & Humanities Research Council that uses artistic interventions in nature to explore environmental themes, working with the public and commissioning new works.
Dr Lucy Rowland, from the School of English at Leeds, where the project is based, said: "At a time when nature is playing a particularly important role in so many people's lives, we hope that this project will inspire people to get creative and come together on social media to share their work and their ideas.
"As part of our previous project, Land Lines, we asked the public to vote for their favourite piece of nature writing, and it was wonderful to see how many people participated. We hope that this project will be equally inspirational."
Among the contributors are naturalist, author and critically-acclaimed birder, Stephen Moss, who will be will be giving a reading in a specially-commissioned video; children's writer and nature diarist Anita Roy; author and journalist Sara Hudston, and specialist in Romantic-era literature, Dr David Higgins from the University of Leeds.
Suzie Cross, Artistic Director of 'Nature Revealed' said: "It's a real privilege to have these talented writers and artists flying with us, particularly at a time where it's critical to raise awareness of our precious planet.
"We are excited to see their new works migrating to a world audience as they are released online each evening."
The nightjar is difficult to spot by day when its plumage provides camouflage but can sometimes be seen silhouetted against the sky at dusk or dawn.
Because of their elusive nocturnal habits, nightjars have for centuries been the basis of folk tales, including the belief that they helped themselves to the milk of domestic animals, earning them the name 'goatsucker'.
Further information:
Please contact Prue Griffiths, University of Leeds Press Office, via p.griffiths@leeds.ac.uk.
The public will be invited to share their photos, stories, memories, writing and drawings about the nightjar on Land Lines Twitter and Land Lines Facebook